Collaborating—
Odyssey Launch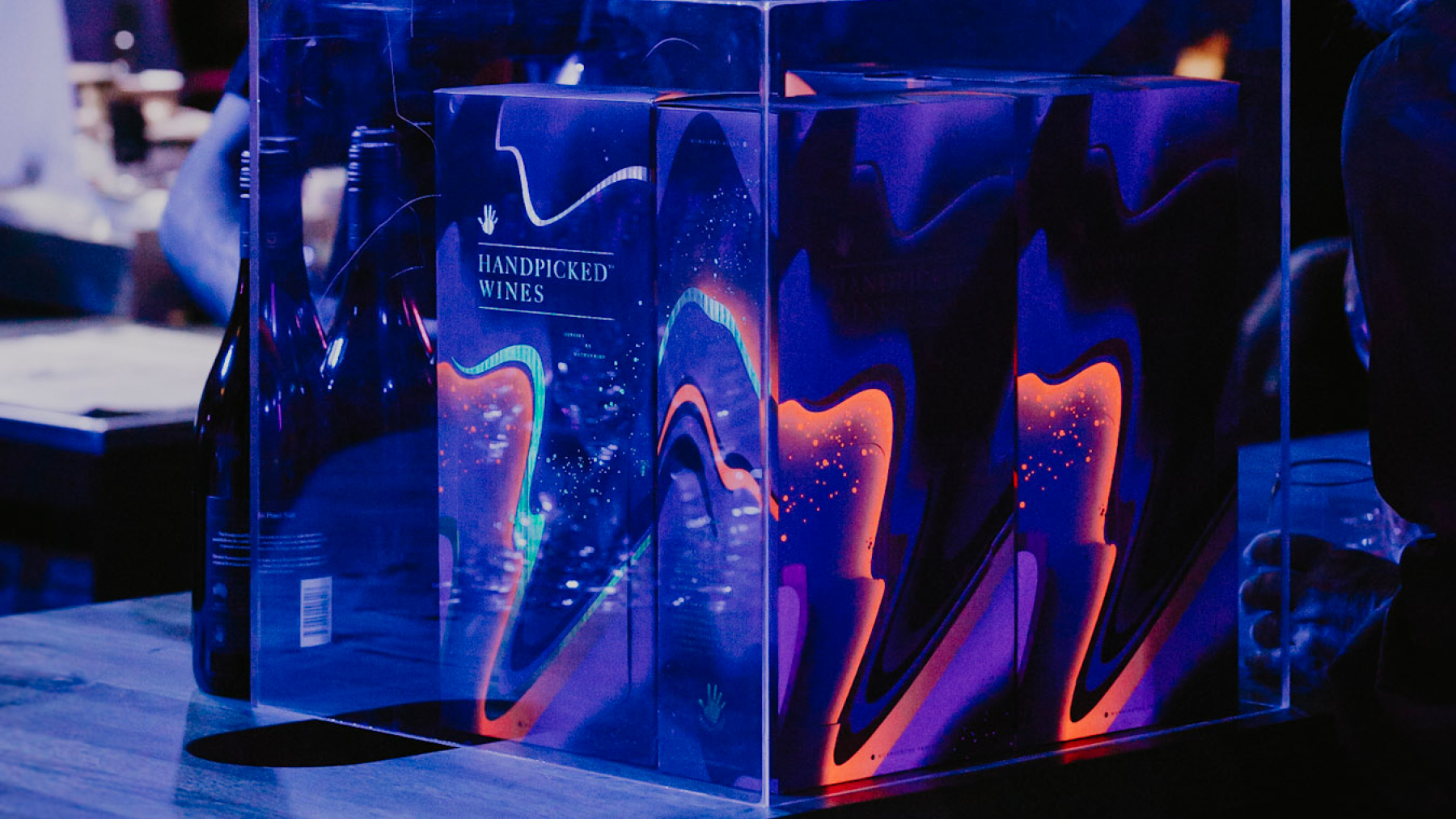 Collaborating—
Odyssey Launch
Breaking new ground in the wine industry.
We recently partnered with Handpicked Wines to produce their seasonal campaign titled 'Odyssey', which is a celebration of creative collaboration.
We created the campaign story and name, produced the neon and laser foiled packaging, themed the launch event and art directed the beautiful visualisations.
During the launch event we took the stage to speak about creative journeys, collaboration and how we partner with Handpicked to produce interesting outcomes.