The largest decal ever applied to a Qantas plane.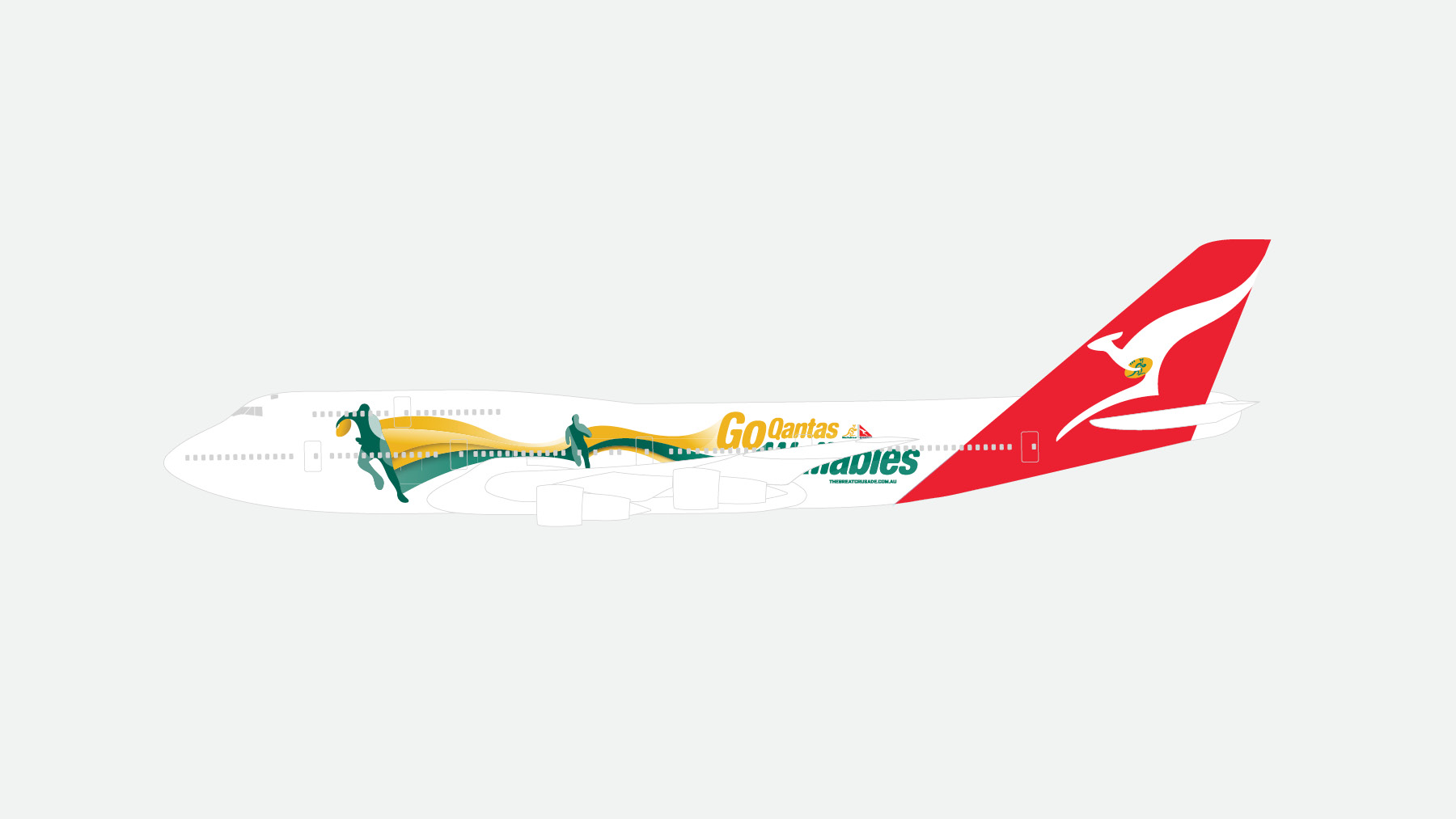 Qantas
Australian Wallabies Livery
Campaign Direction
Design Development
Illustration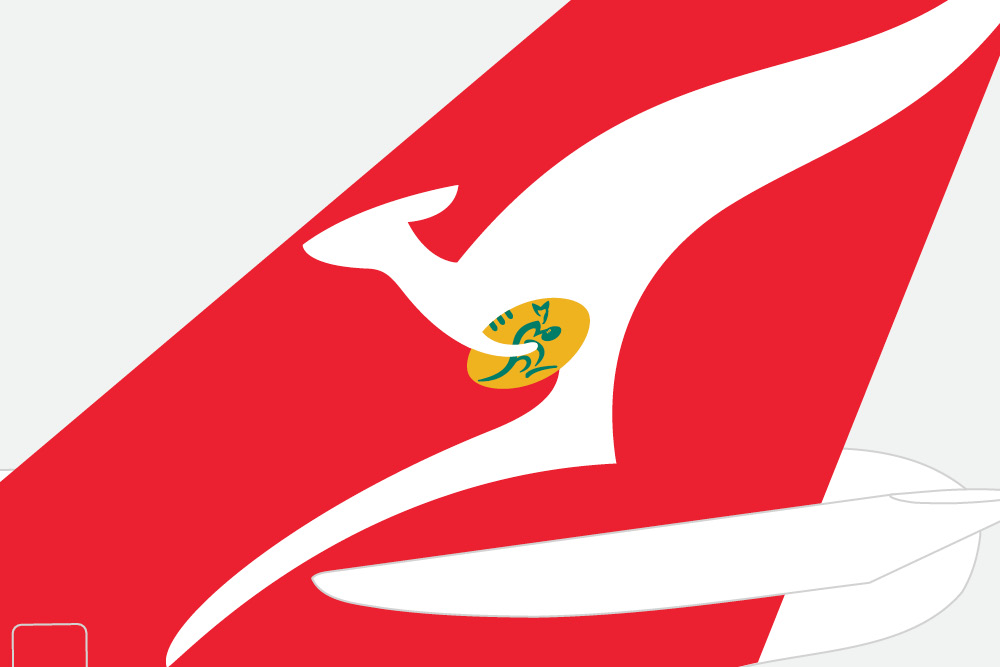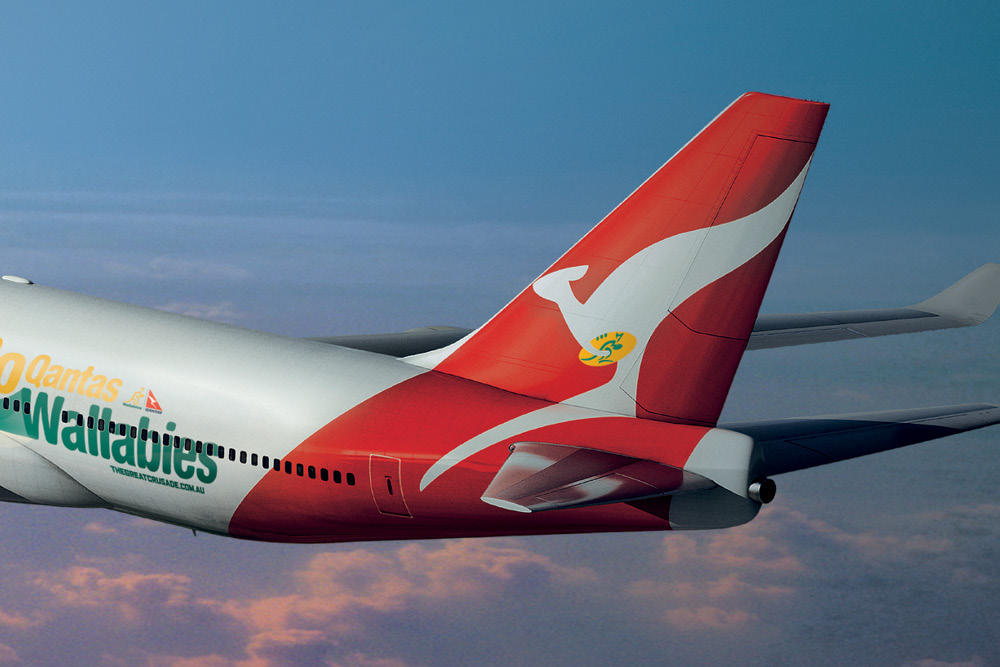 My canvas is bigger, faster and cooler than yours
It's an exciting and unusual day that sees you studying the blueprints of a Boeing 747, trying to differentiate an antenna from an emergency exit. This is what was required when Qantas asked us to turn one of their jumbos into a flying billboard for the Qantas Wallabies Rugby team. A good luck message as they set off to battle with their rivals at the Ruby World Cup.
Pride of place on the aircrafts tail we tucked a rugby ball tightly under the iconic Qantas kangaroos paw. A subtle, playful and memorable addition to the livery.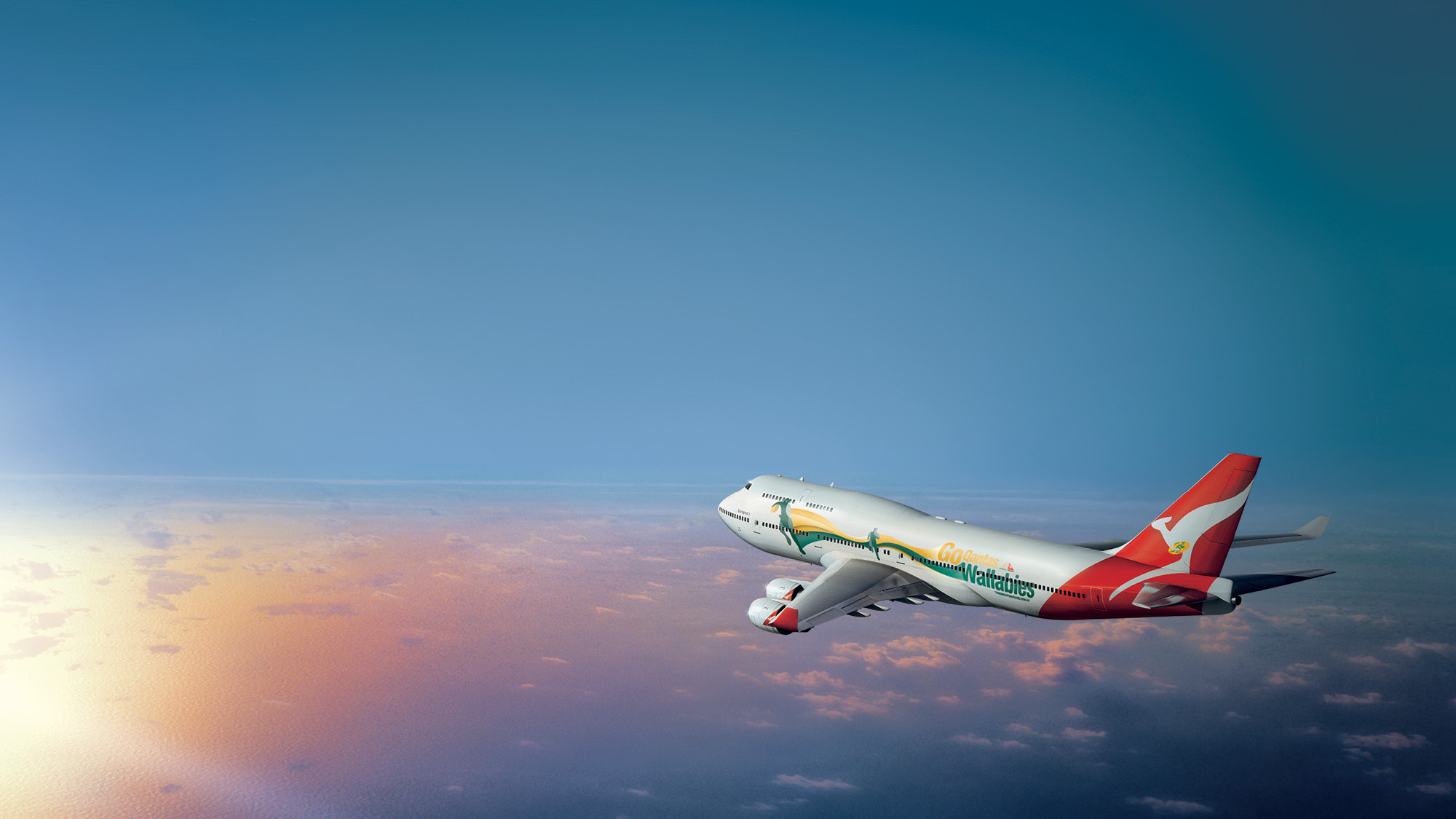 That's one hell of a sticker
Working closely with the Qantas signage and engineering teams to make our vision a reality. Their team wrapped the aircraft in its new livery over the course of several days, a whopping 63m sticker, which spent 12 months bouncing around the globe. Go Qantas Wallabies!