This visual journey into the depths of jazz continues to keep the festival at the forefront of international jazz.
Melb Int'l Jazz Fest
Campaign Identity
Brand Strategy
Brand Identity
Brand Development
Creative Direction
Digital & Print Design
Event Signage
3D & Motion
Coming out of the haze
As the world was plunged into isolation and uncertainty over the last couple of years, festivals and in-person events were impacted significantly, quite notably in Melbourne. The festival ducked, dived and reprogrammed on the fly in order to survive the last few years, doing a magnificent job in the process. But in 2022 it was time for crowds to once again come together to celebrate, dance, sing and smile. And it was a key objective that the festival brand evidenced and captured this emergence. With the team at Melb Int'l Jazz Fest we set ourselves the goal to build a brand that had an unforgiving energy, spirit and dynamism.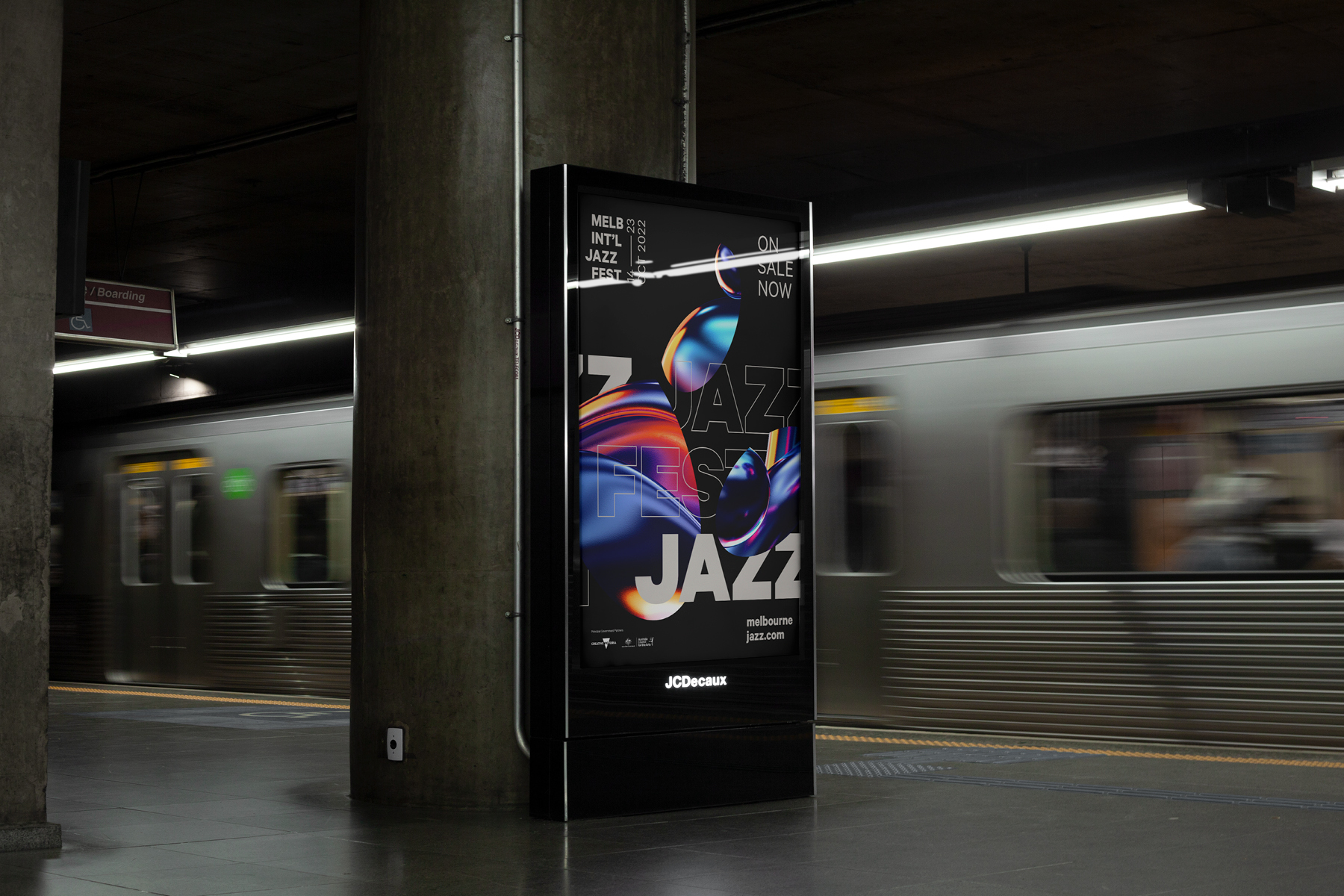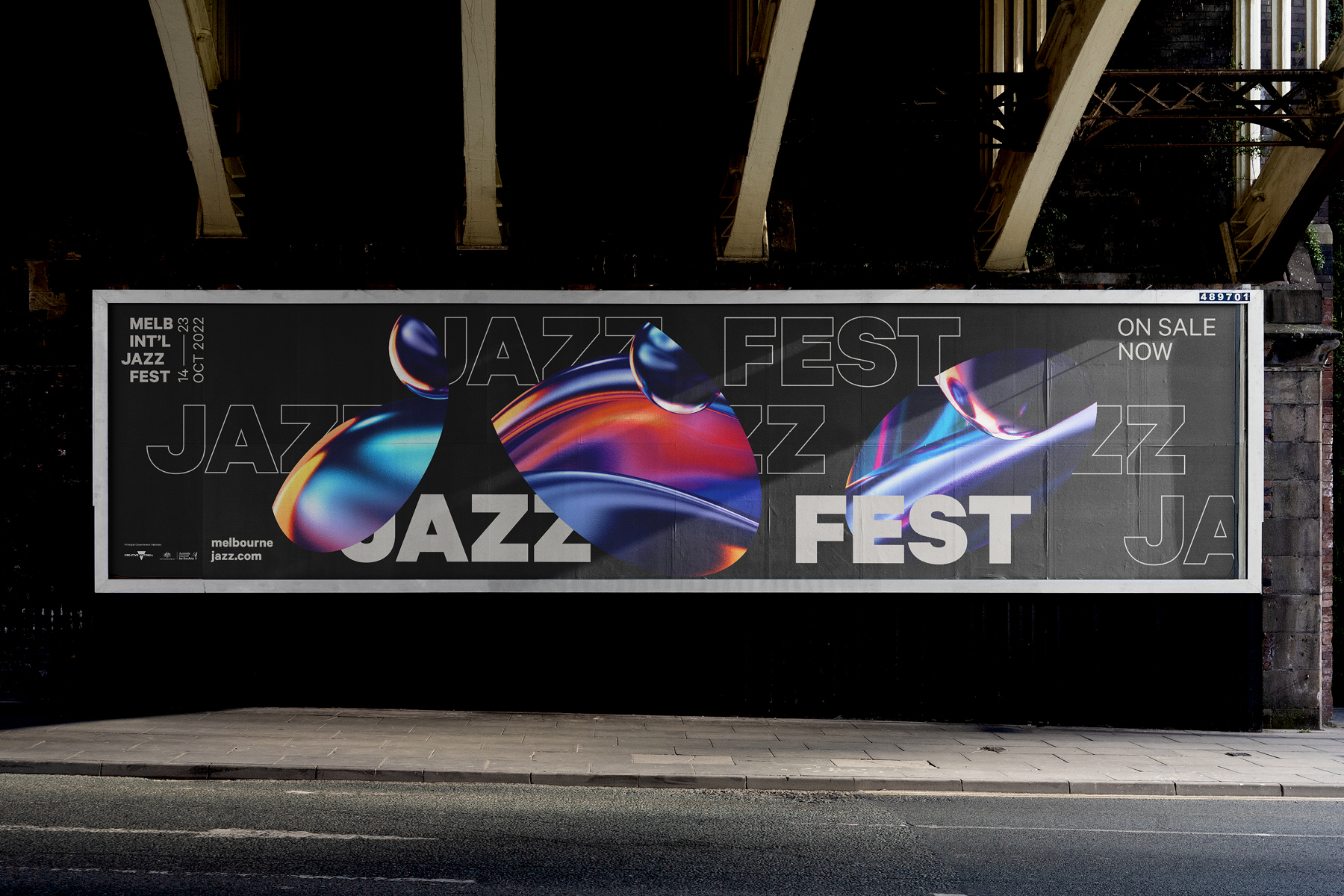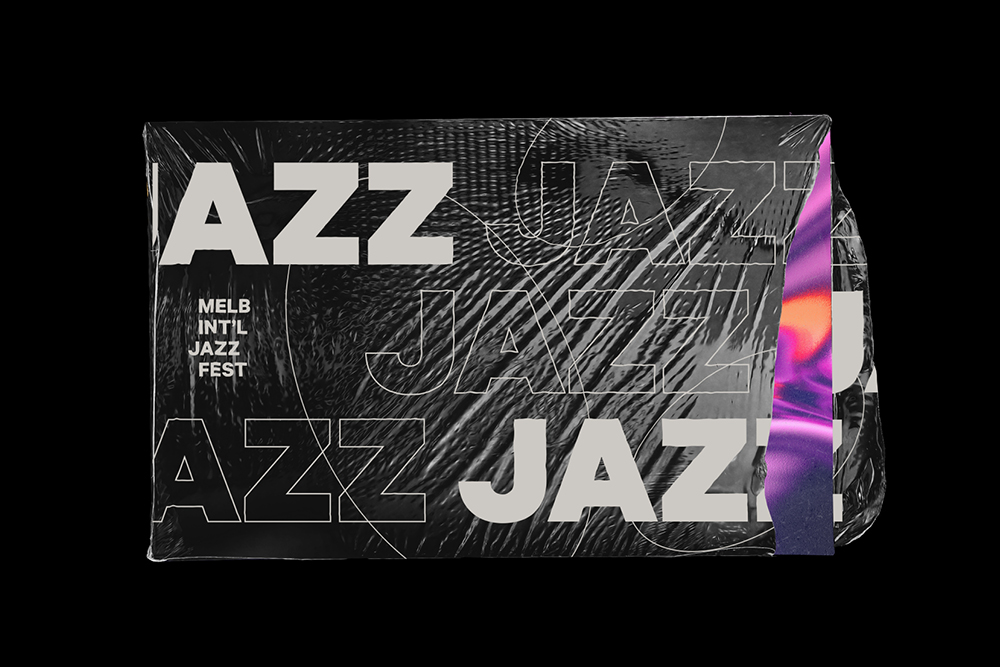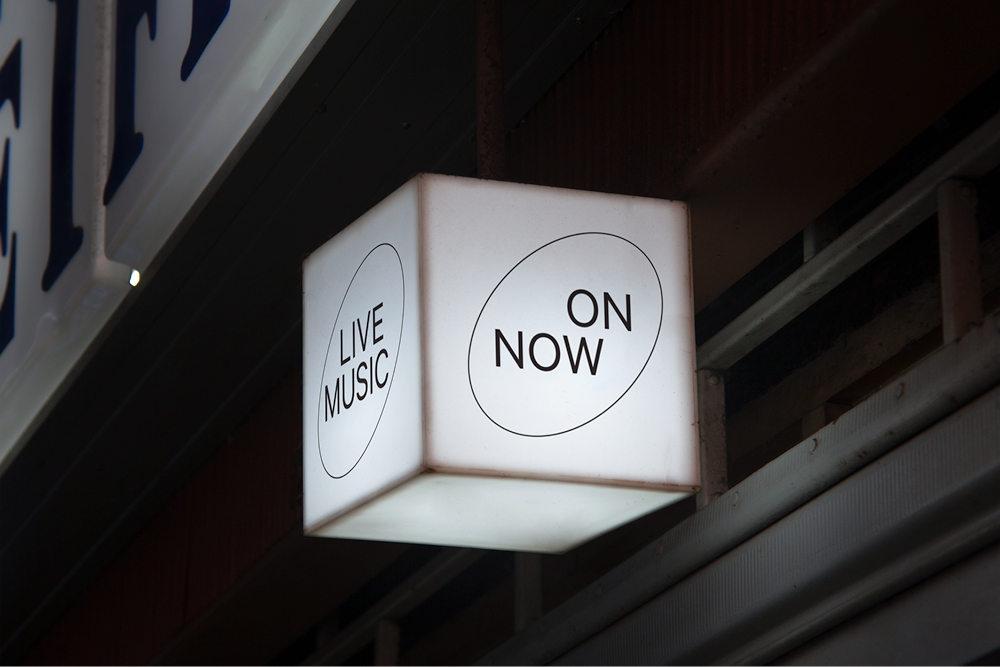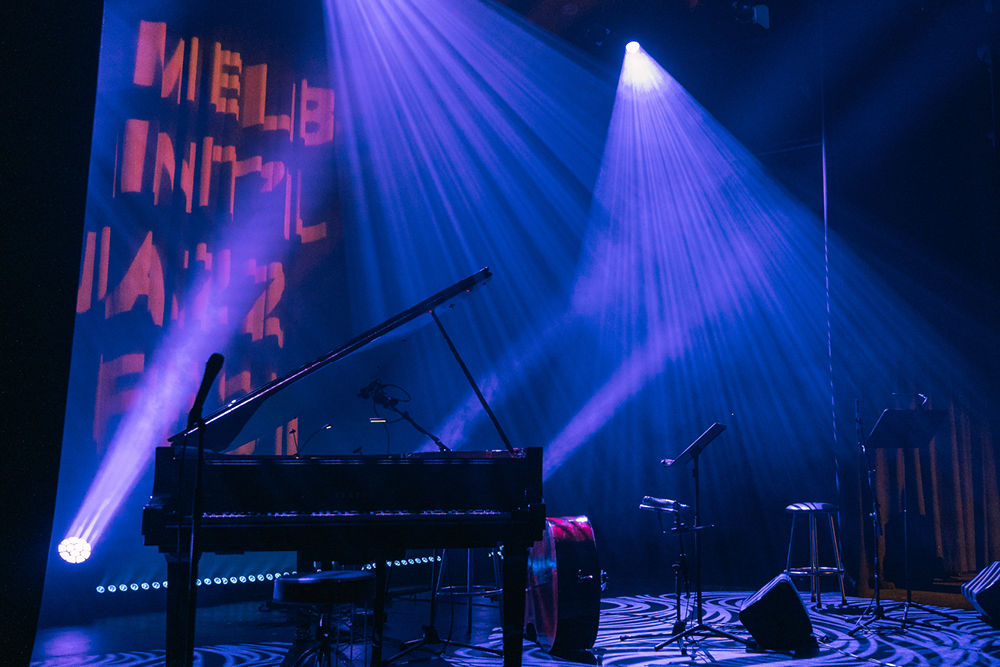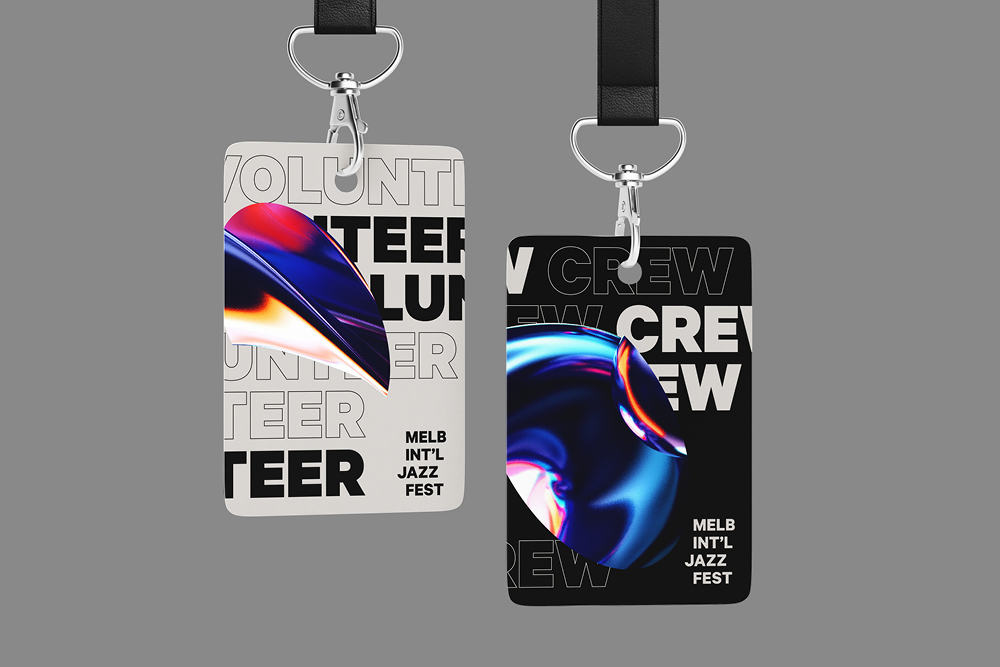 Jazz, jazz and more jazz
In 2018 we began the journey with Melb Int'l Jazz Fest to own the word 'jazz' by unapologetically plastering it all over town – the numbers say it worked. In 2022 we continue this journey, building a new graphic language to capture audiences.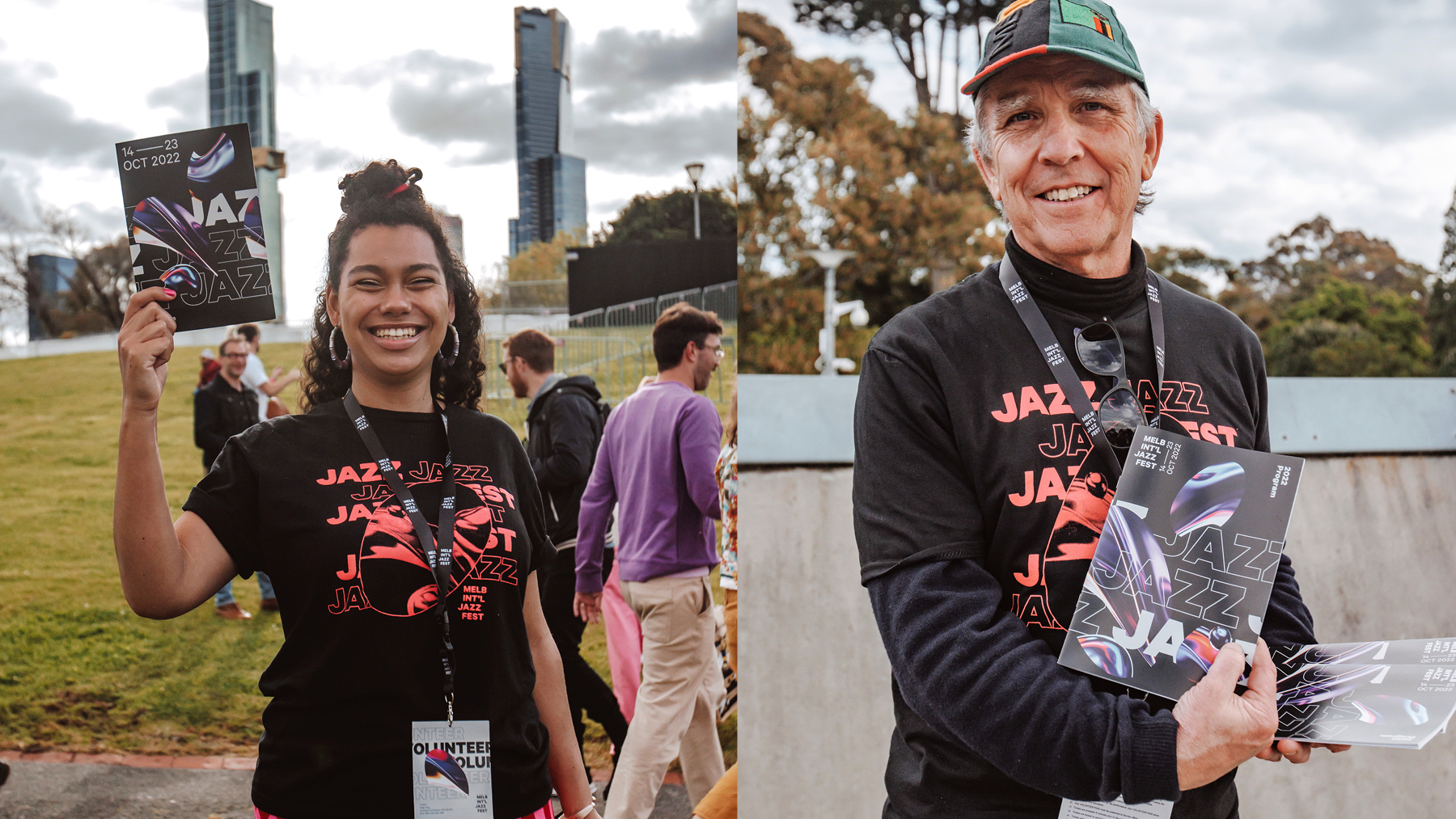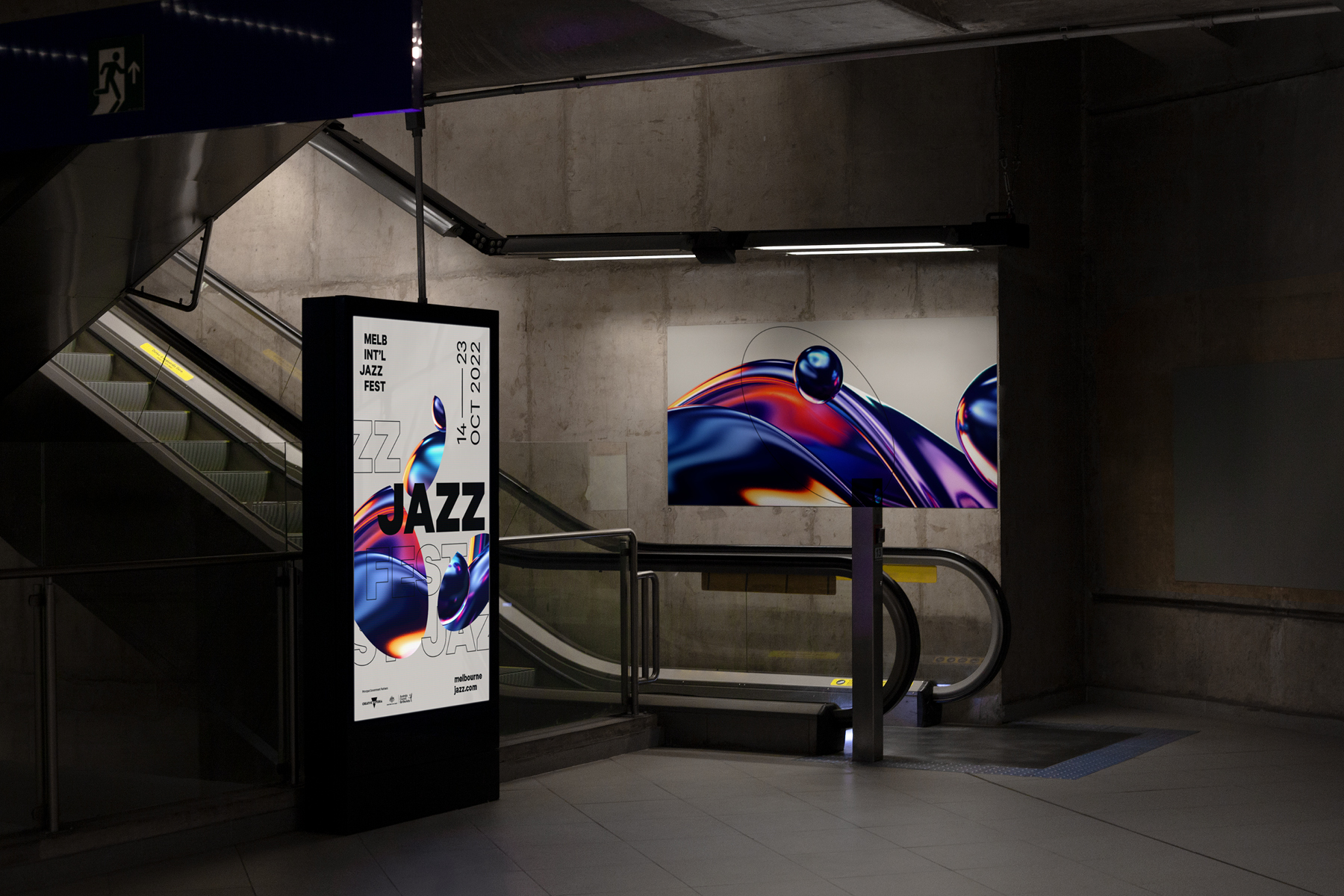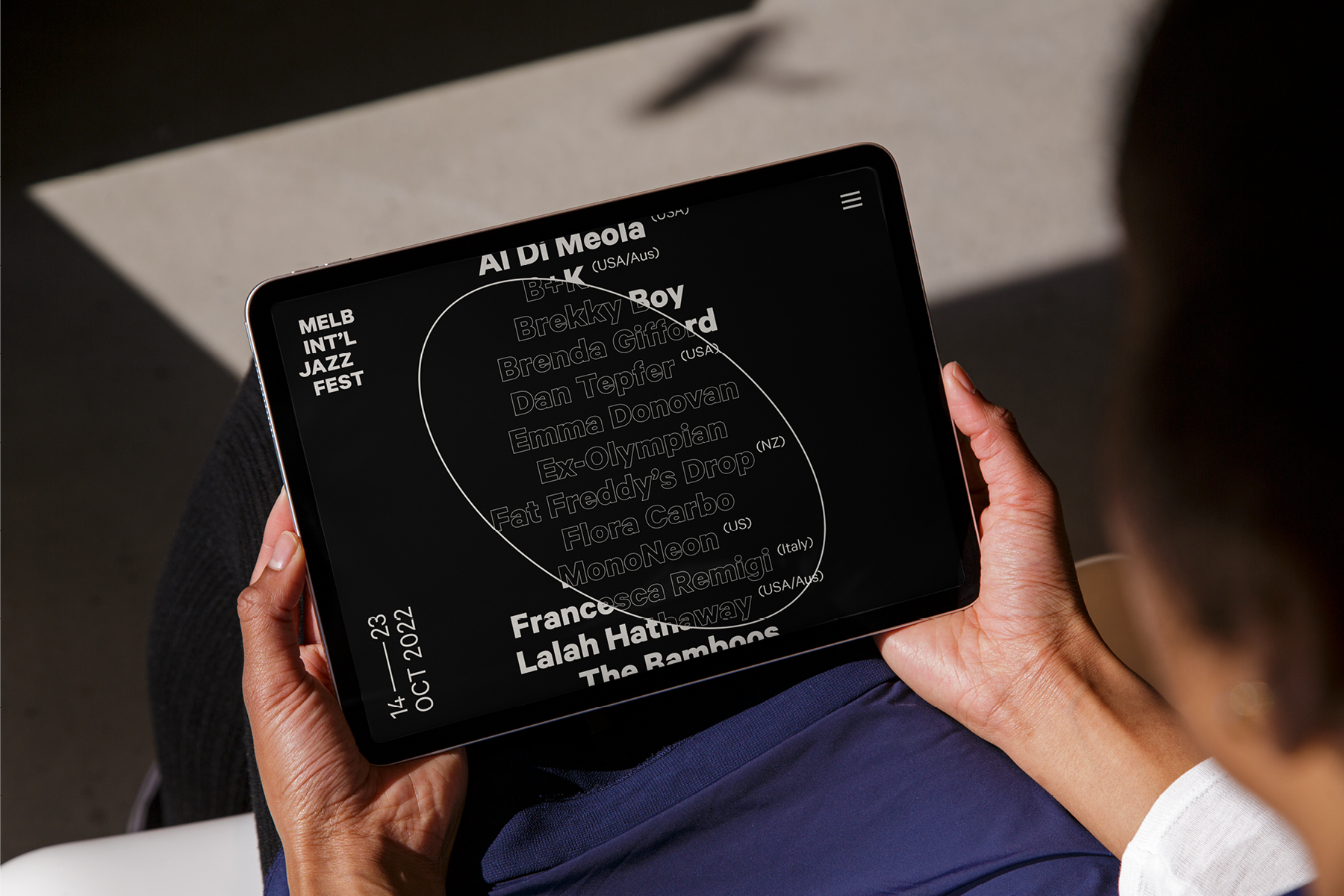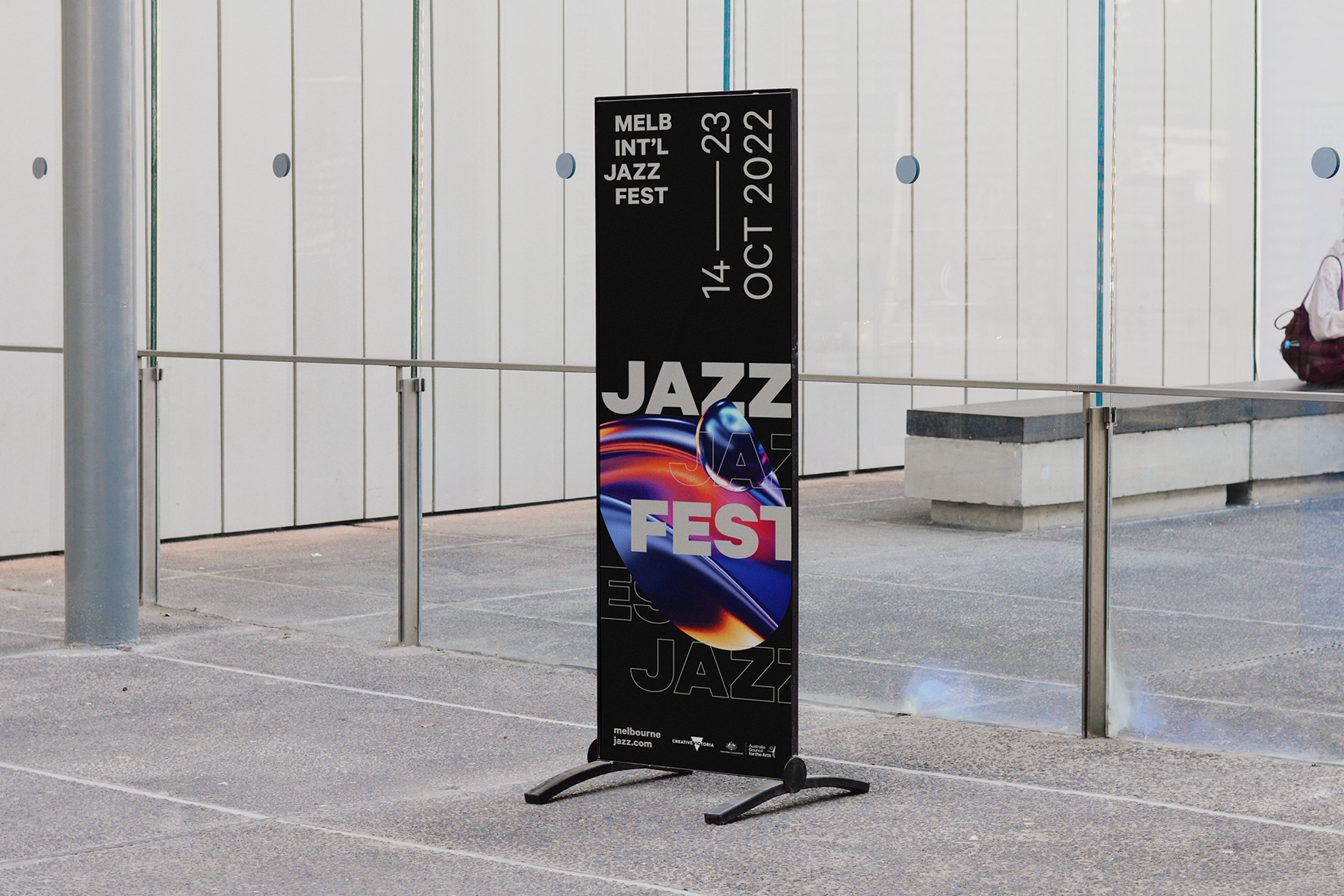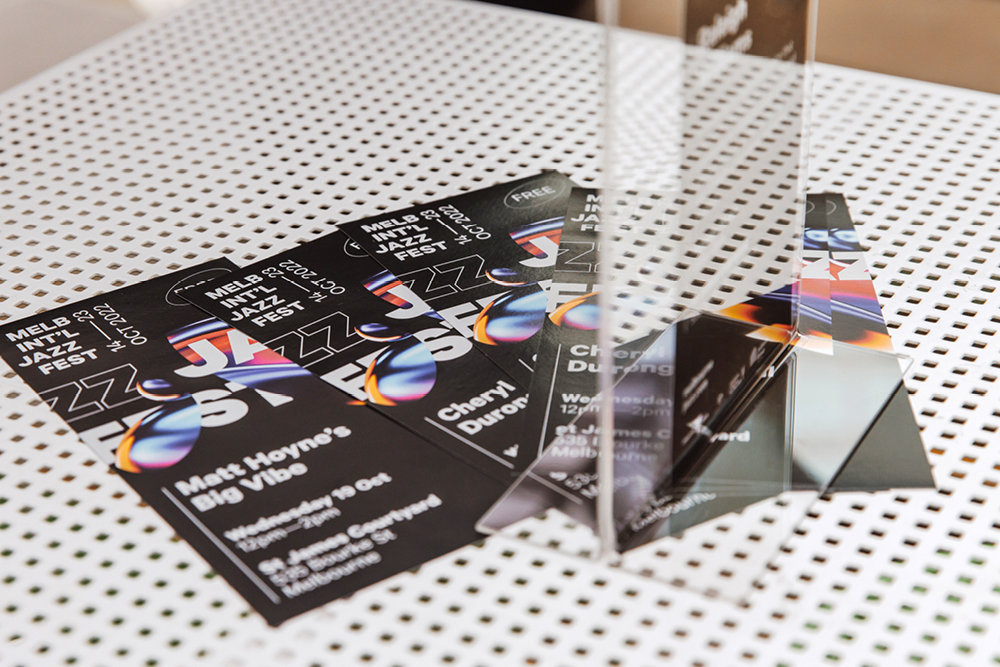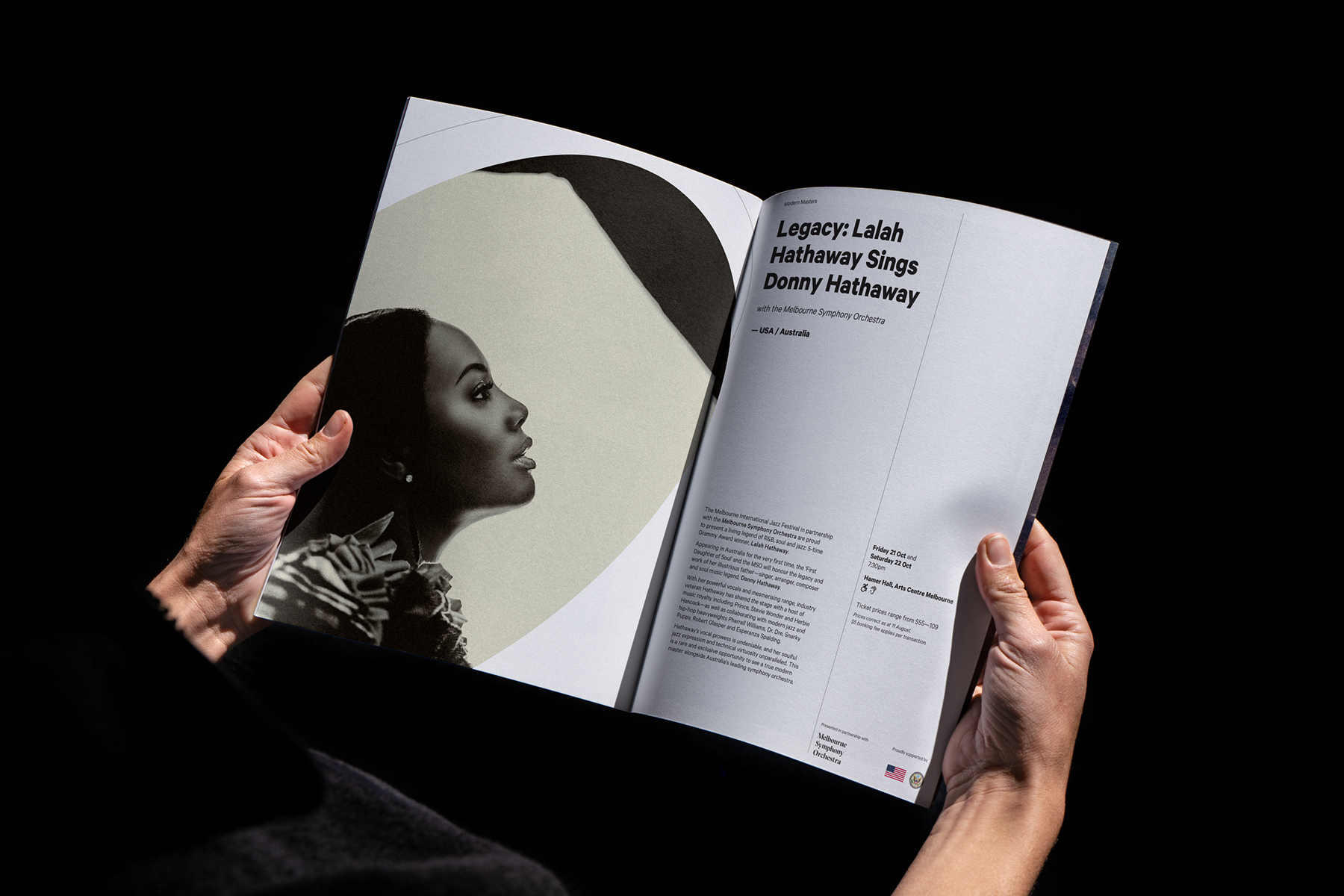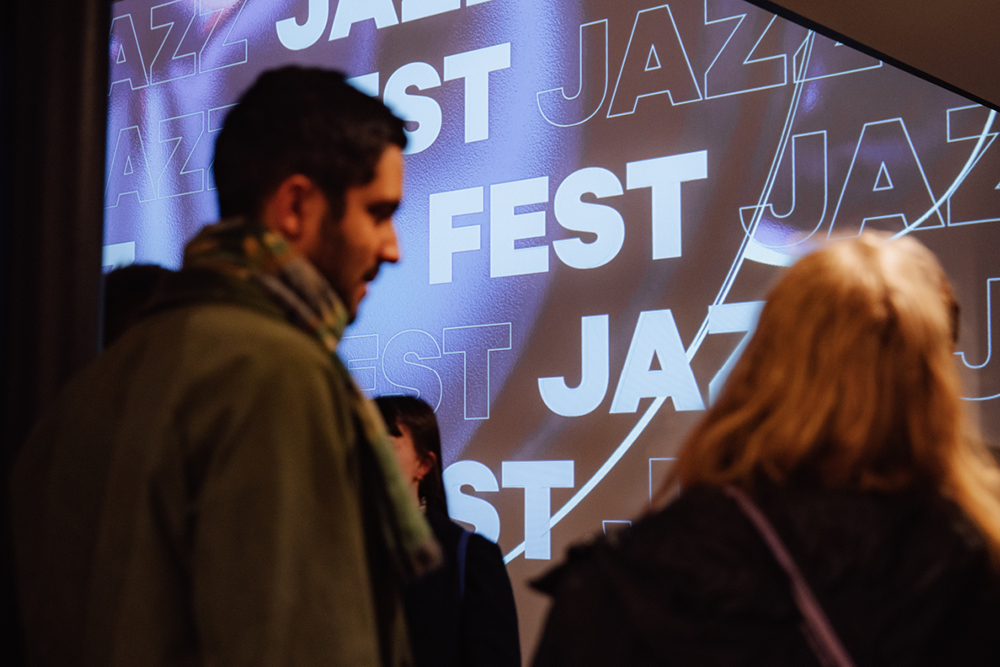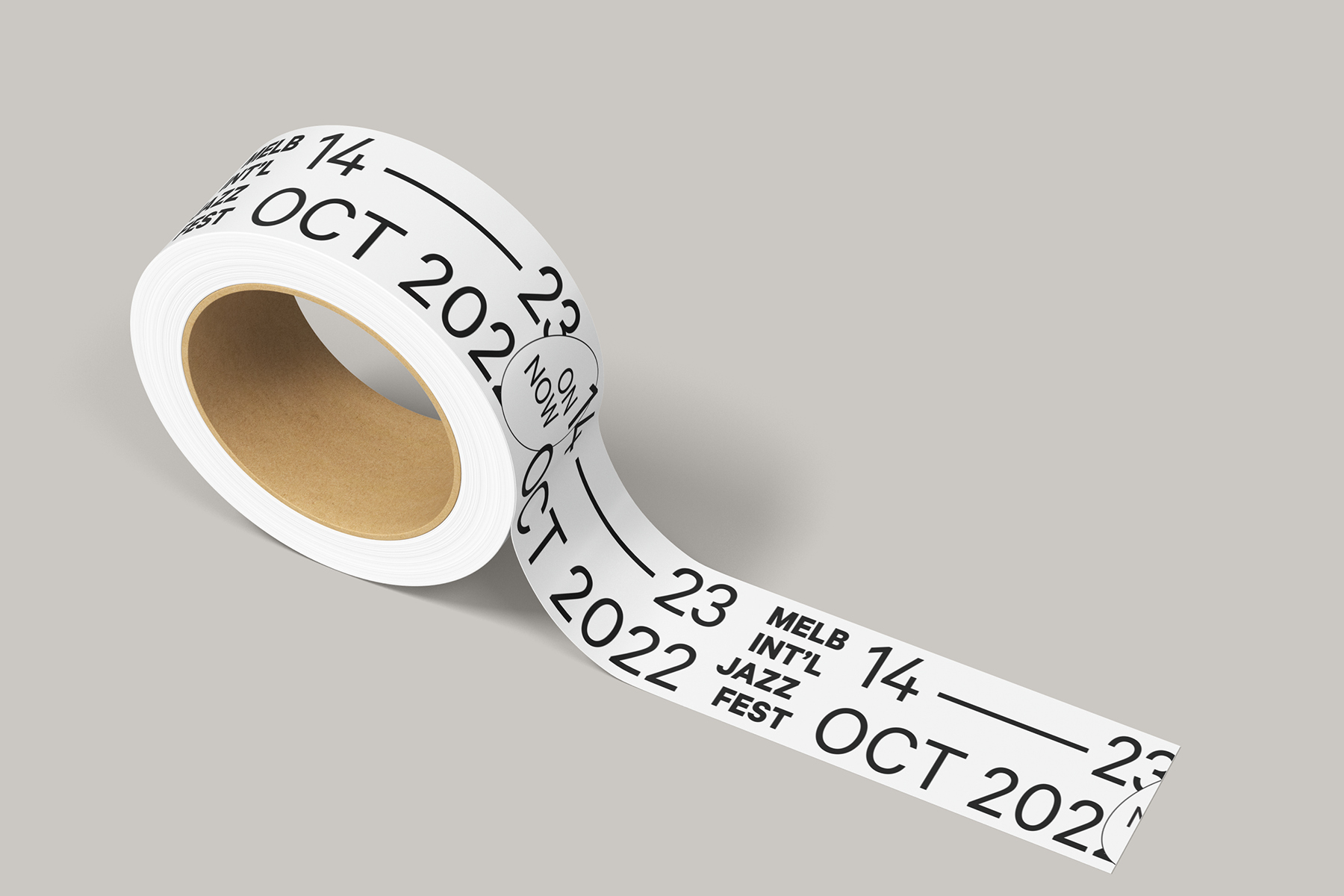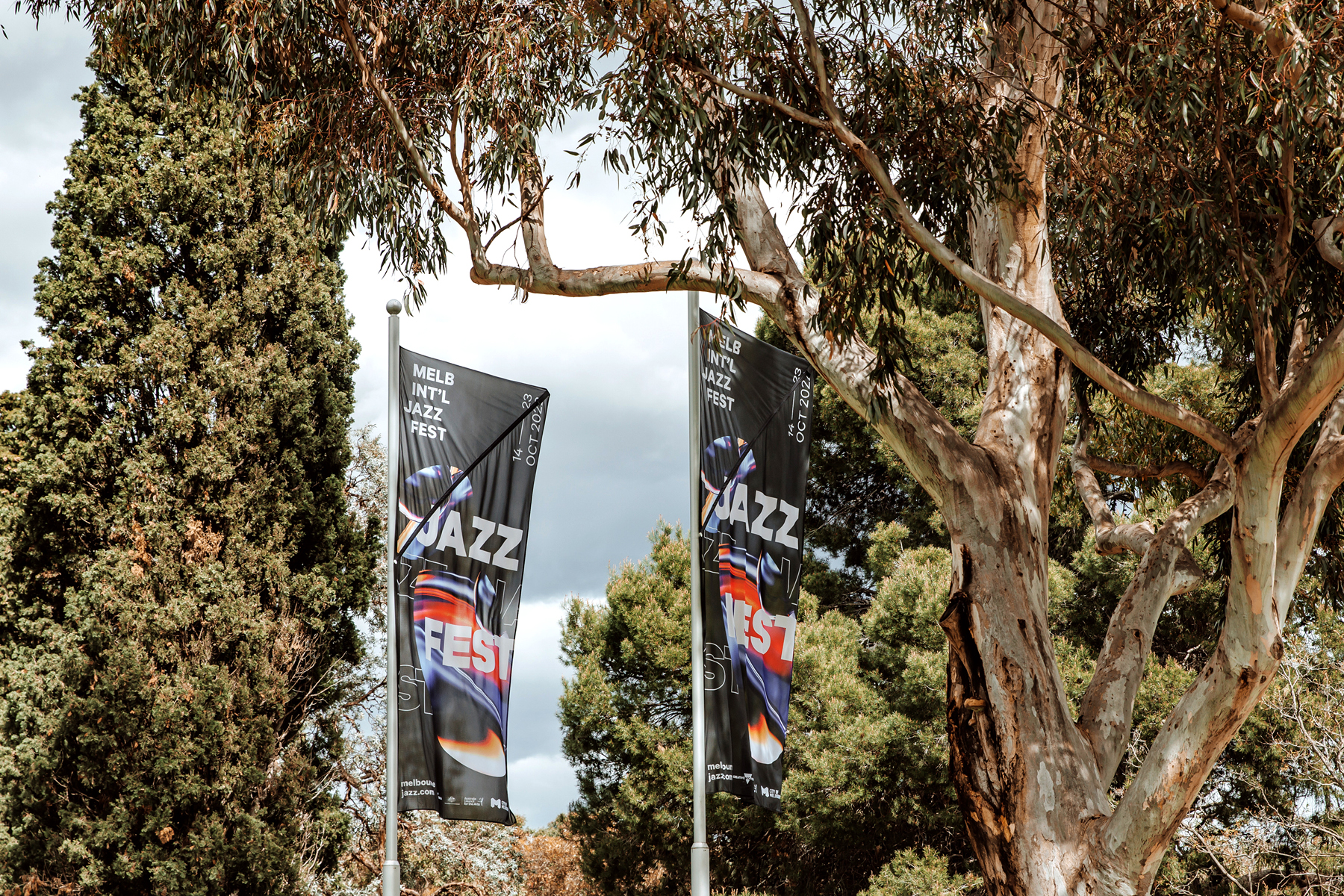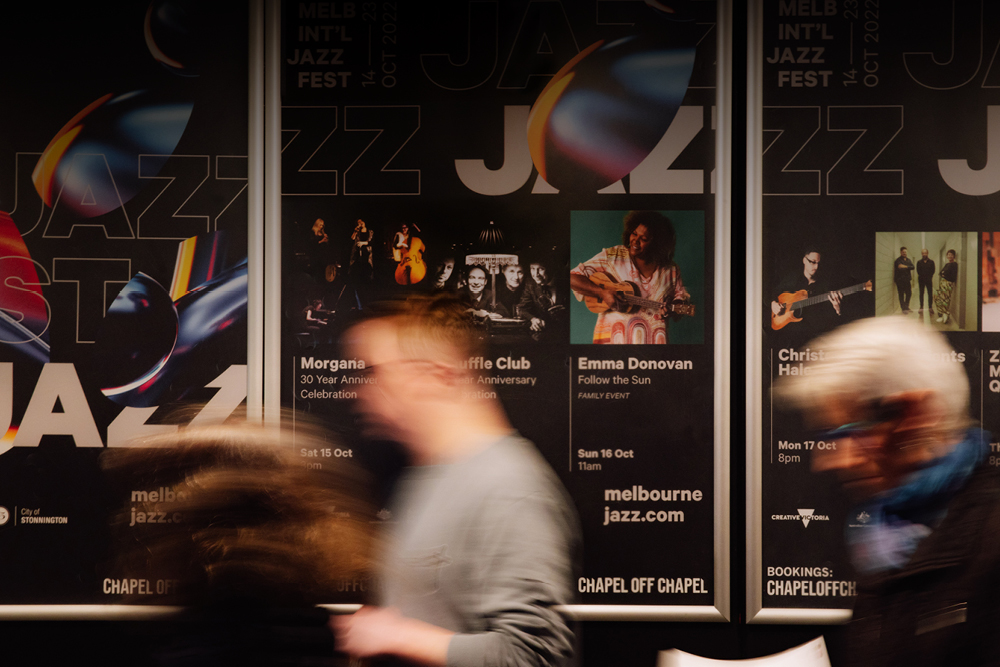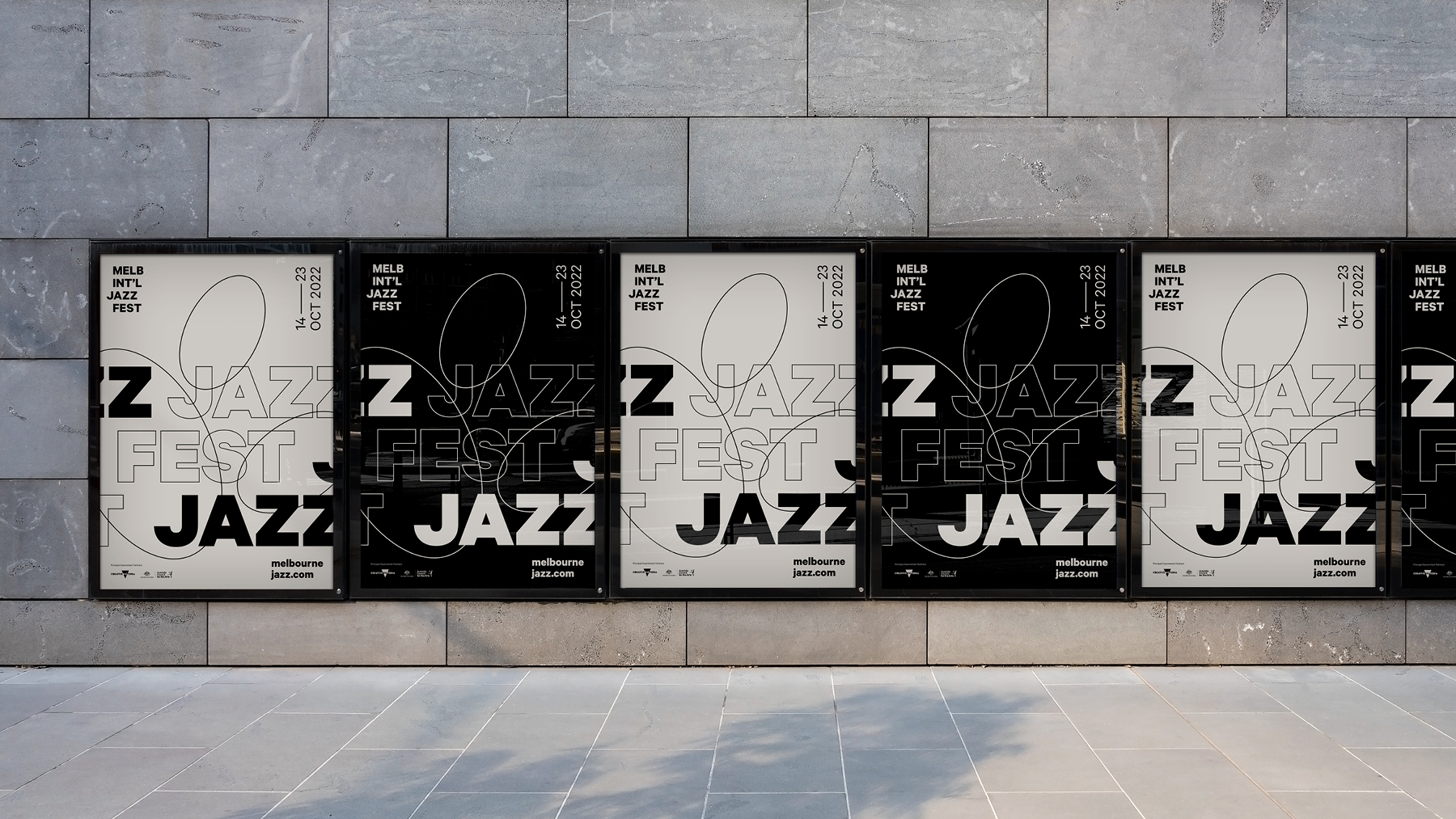 Let's dance
Music has many dimensions, the more you listen, the more you uncover. We worked with 3D2D to build a three-dimensional, moving, evolving and dancing brand. From each motion piece we derived a series of still images, giving the brand the flexibility to always reinterpret itself – much like jazz.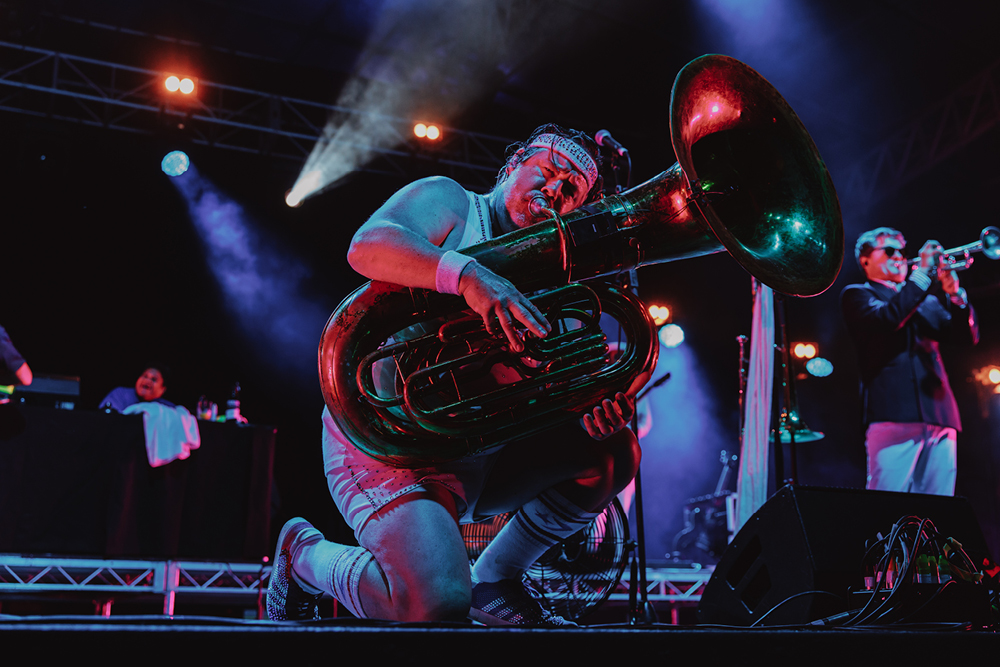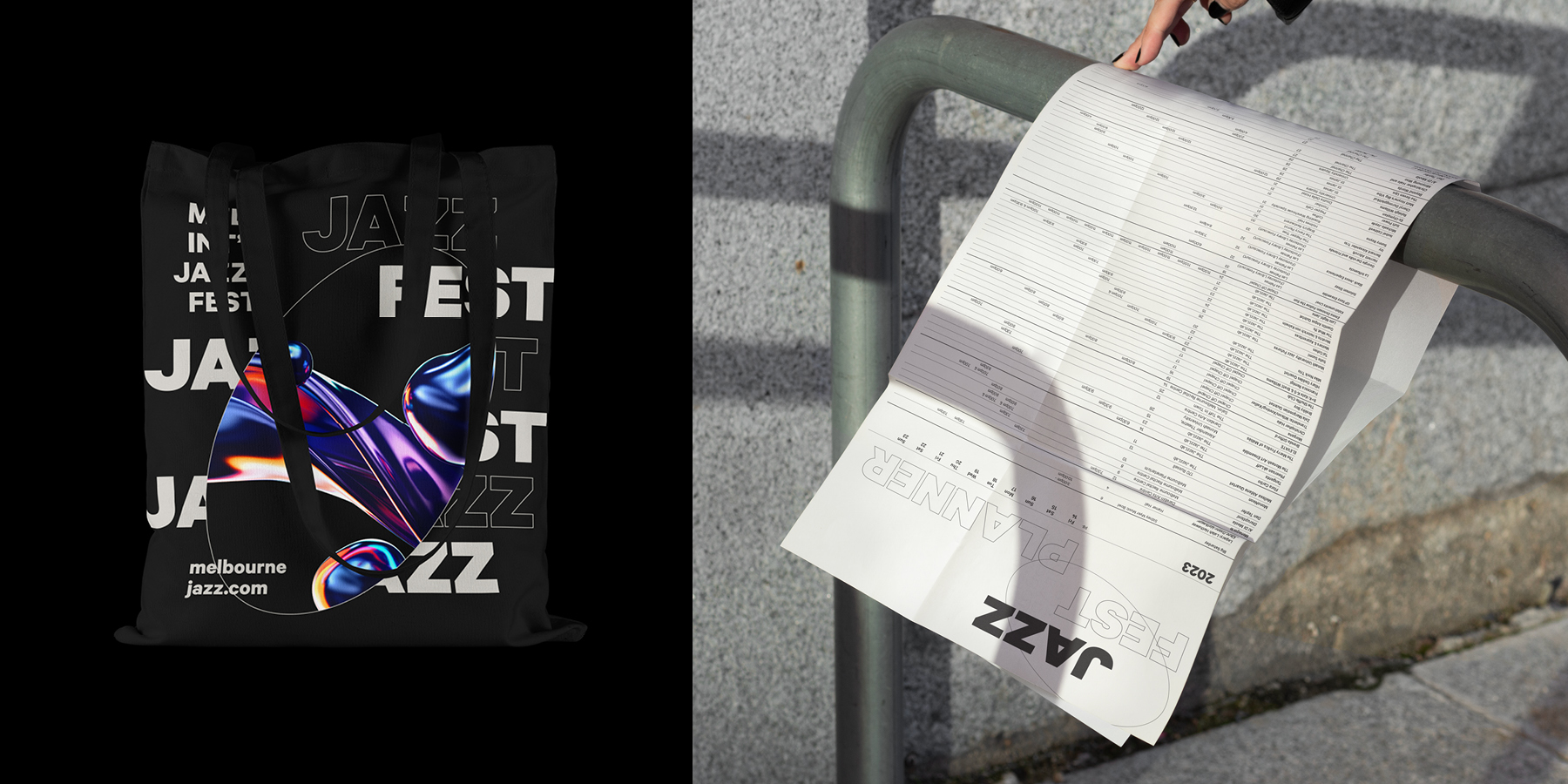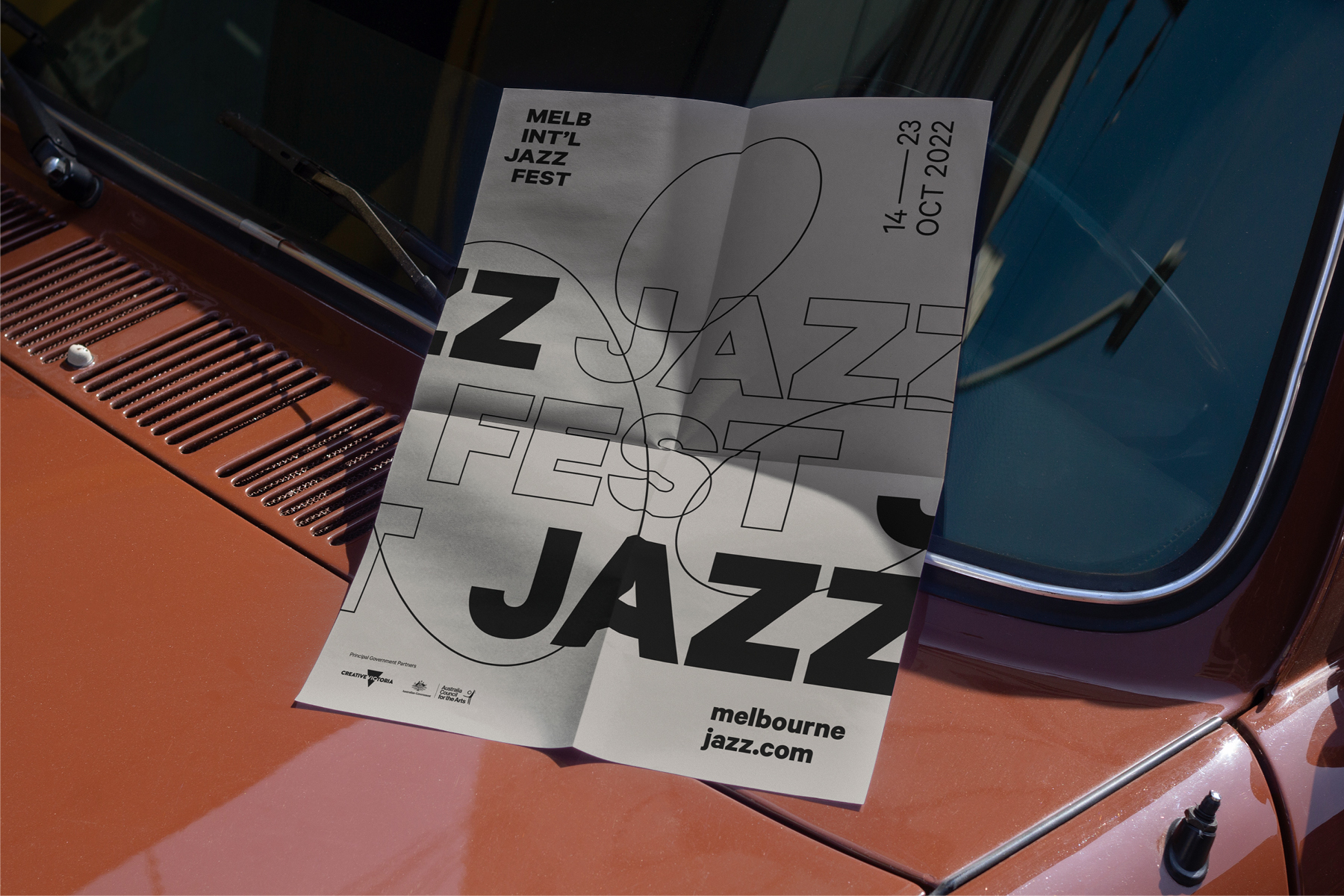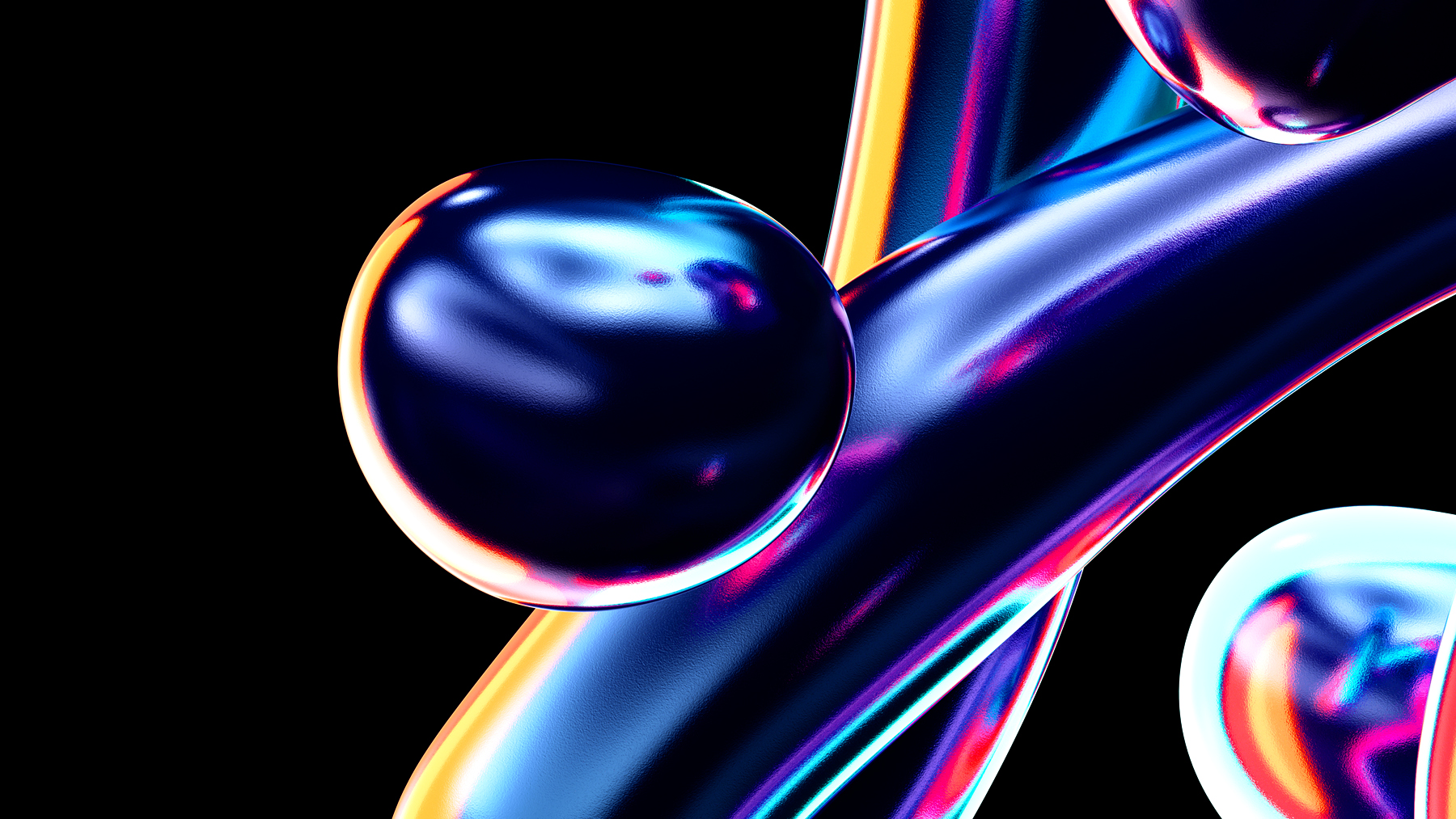 With jazz continuing to fuse with new music it inevitably reaches new audiences, primarily a younger demographic. With this comes the expectation that the delivery of the festival needs to evolve with its audience. A clear focus for the 2022 festival was to build a stronger online presence, meaning we needed to ensure the brand was captivating, shareable and relevant. Working with the team at Common State we devised a digital strategy that allowed a flexible brand system to be rolled out. This resulted in a staggering 42% of the audience being first time attendees.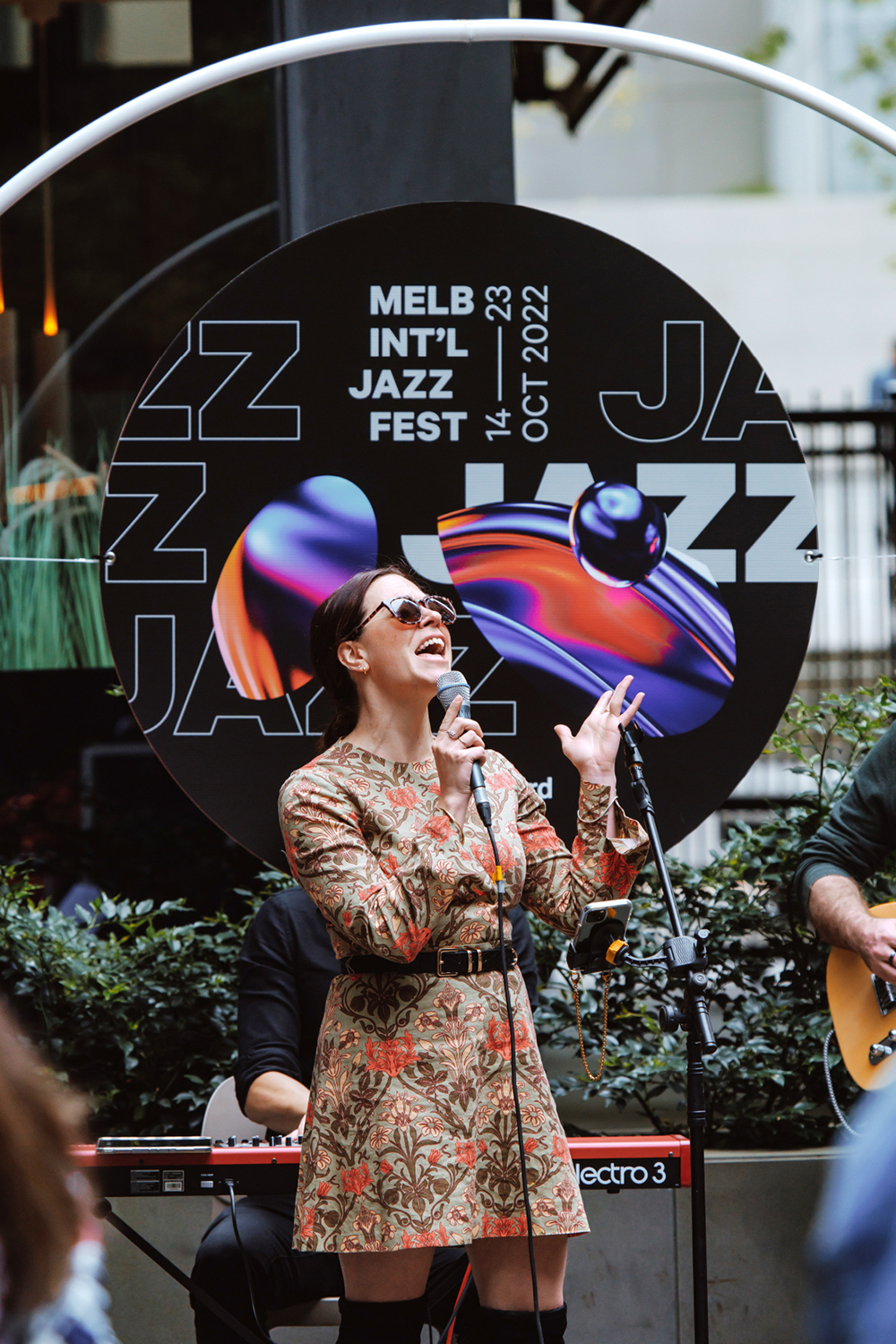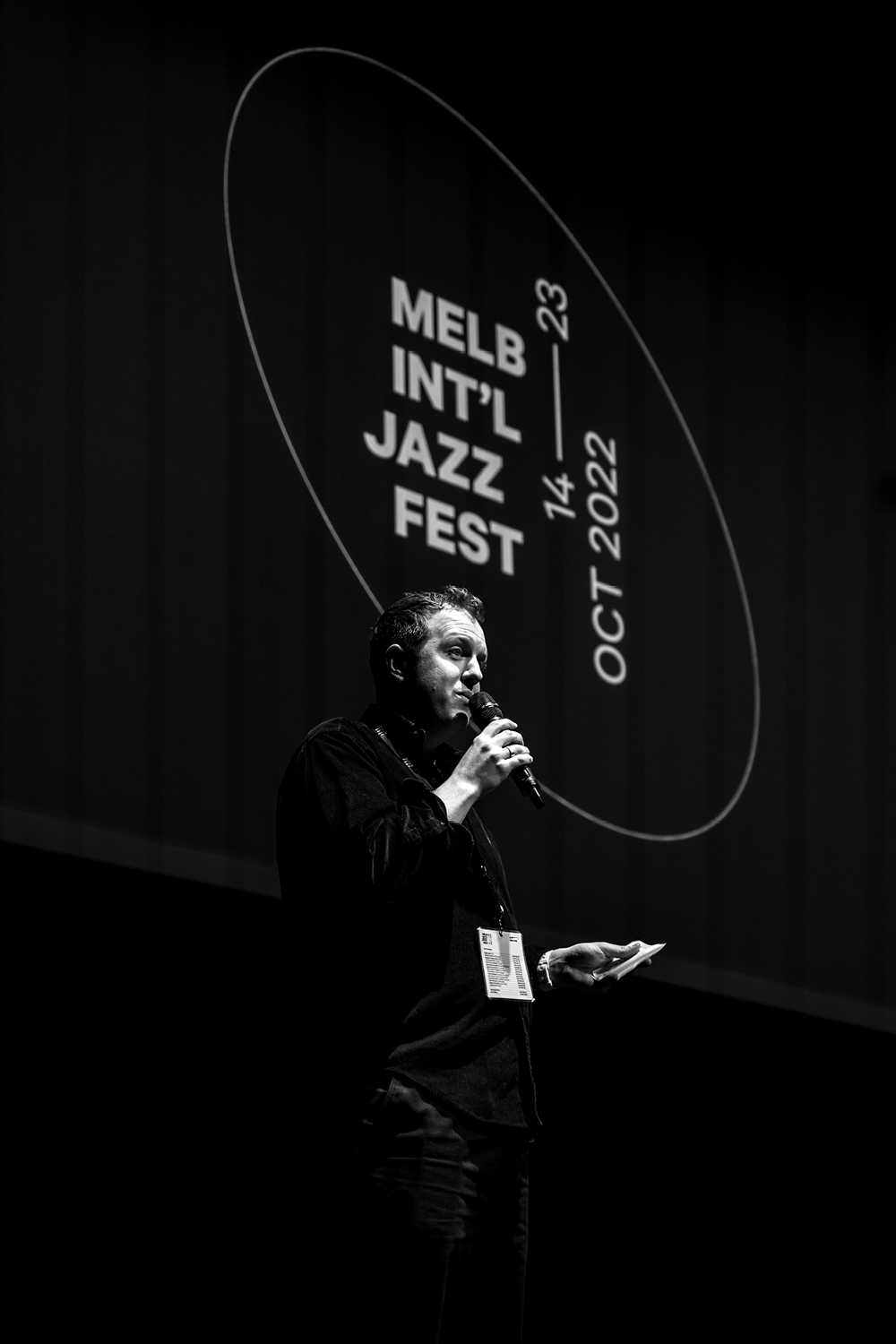 Now in our fifth year working in partnership with Motherbird, we're seeing the distinct visual rhythm of the festival identity lift even further, enabling us to build a bespoke yet structured and flexible brand that achieves the desired cut-through.
Alexandra Murphy, MIJF Deputy CEO & Development Director