Telling stories that will change the way you see the world.
Wildebeest
Brand Identity
Brand Identity
Creative Direction
Digital & Print Design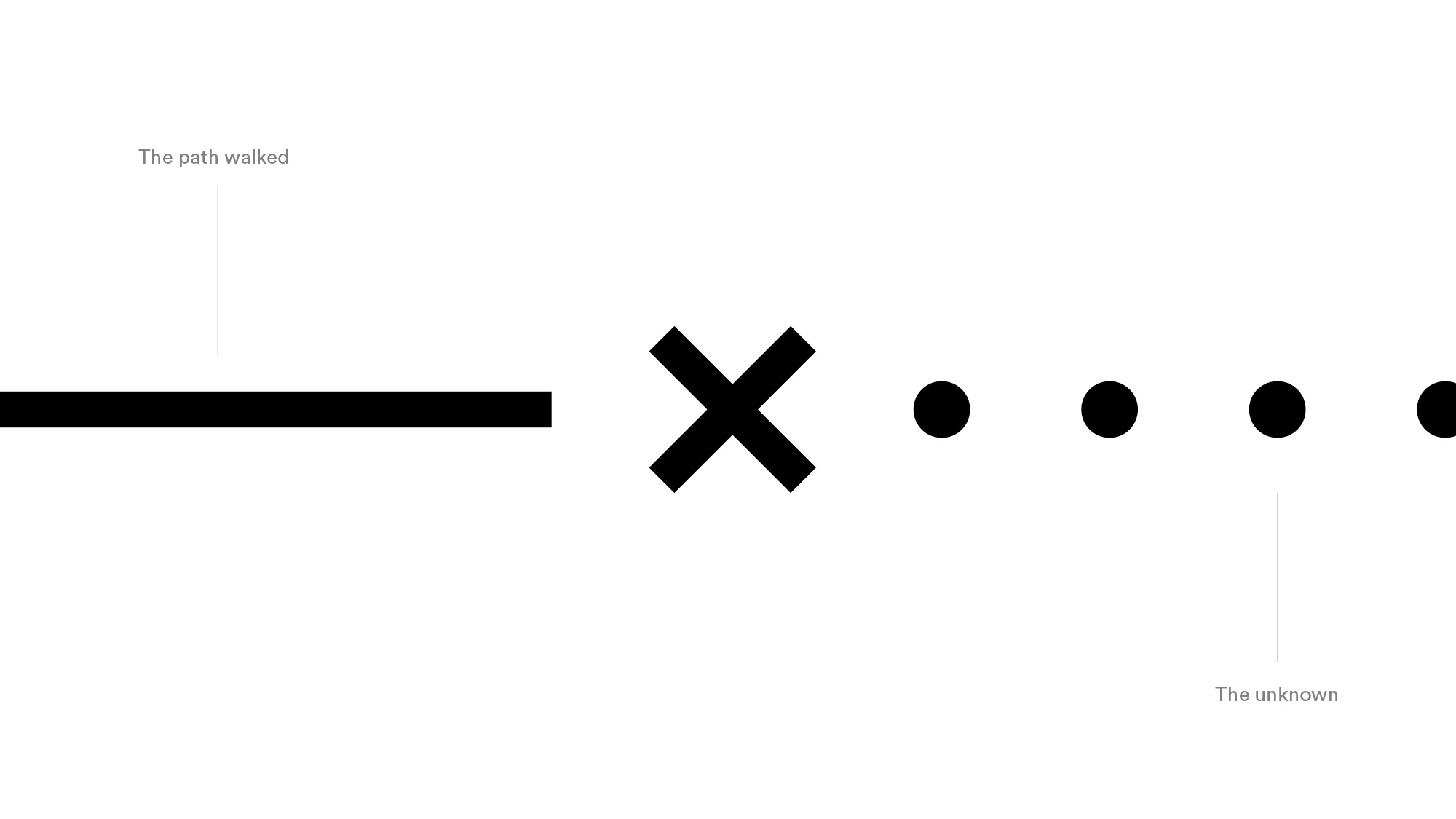 A journey into the unknown
After winning the much acclaimed Tropfest in 2014, director duo Julian Lucas and Jarred Osborn recognised special things happen when they work together. Looking to grow this unique partnership they founded a film direction and production company which needed a brand and name that would tell their story, showcase their passion and would take you on a journey. Wildebeest was born.
Nomadic Mammals
Known for their long-distance nomadic and migratory patterns, Wildebeest are strong majestic and wild. A fitting name for a company who produce films that change the way you think and even see the world. A company that takes you from the path walked, deep into the unknown. The brand and its verbal and visual languages were built around this notion of a journey to reach unexpected answers by asking the hard questions.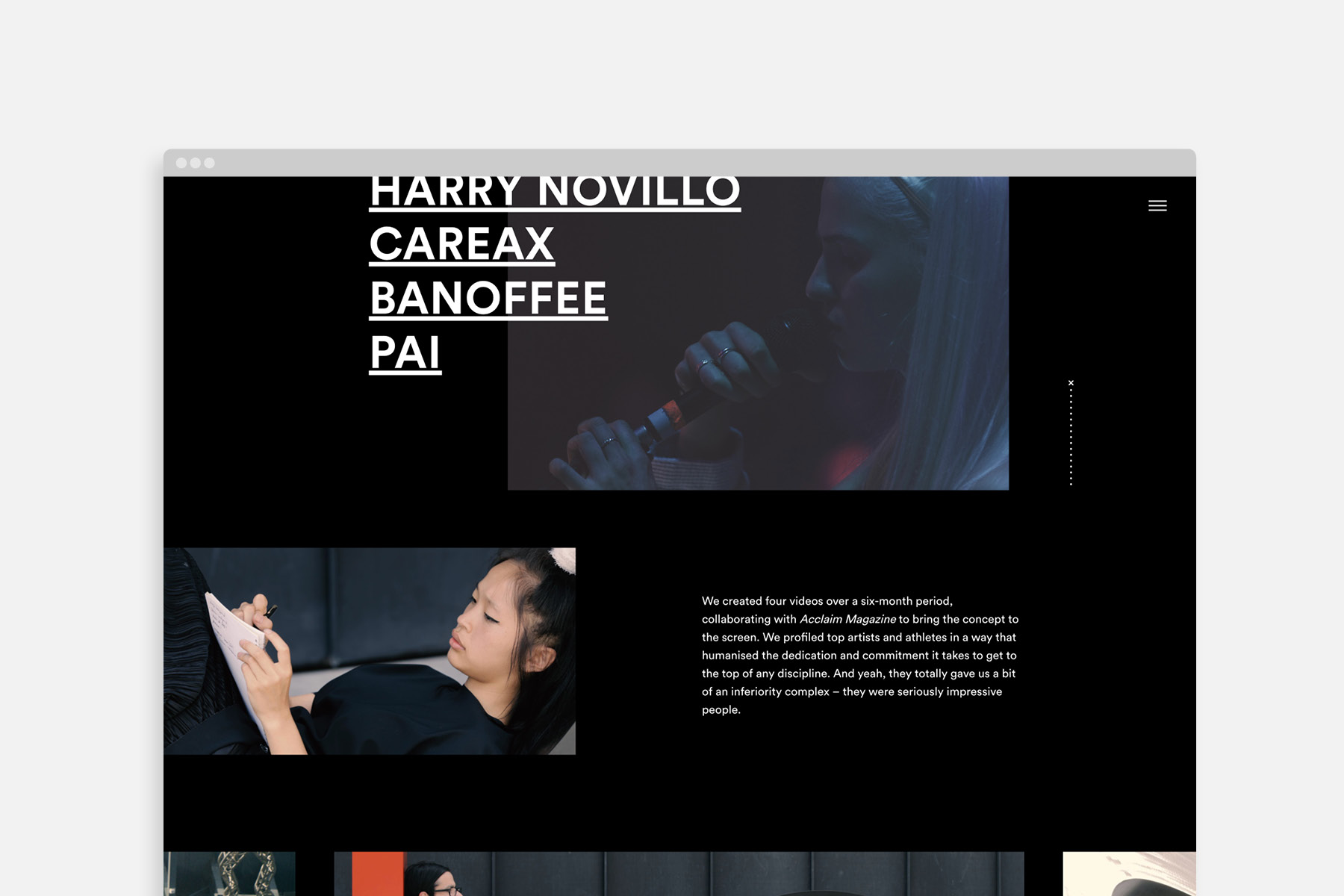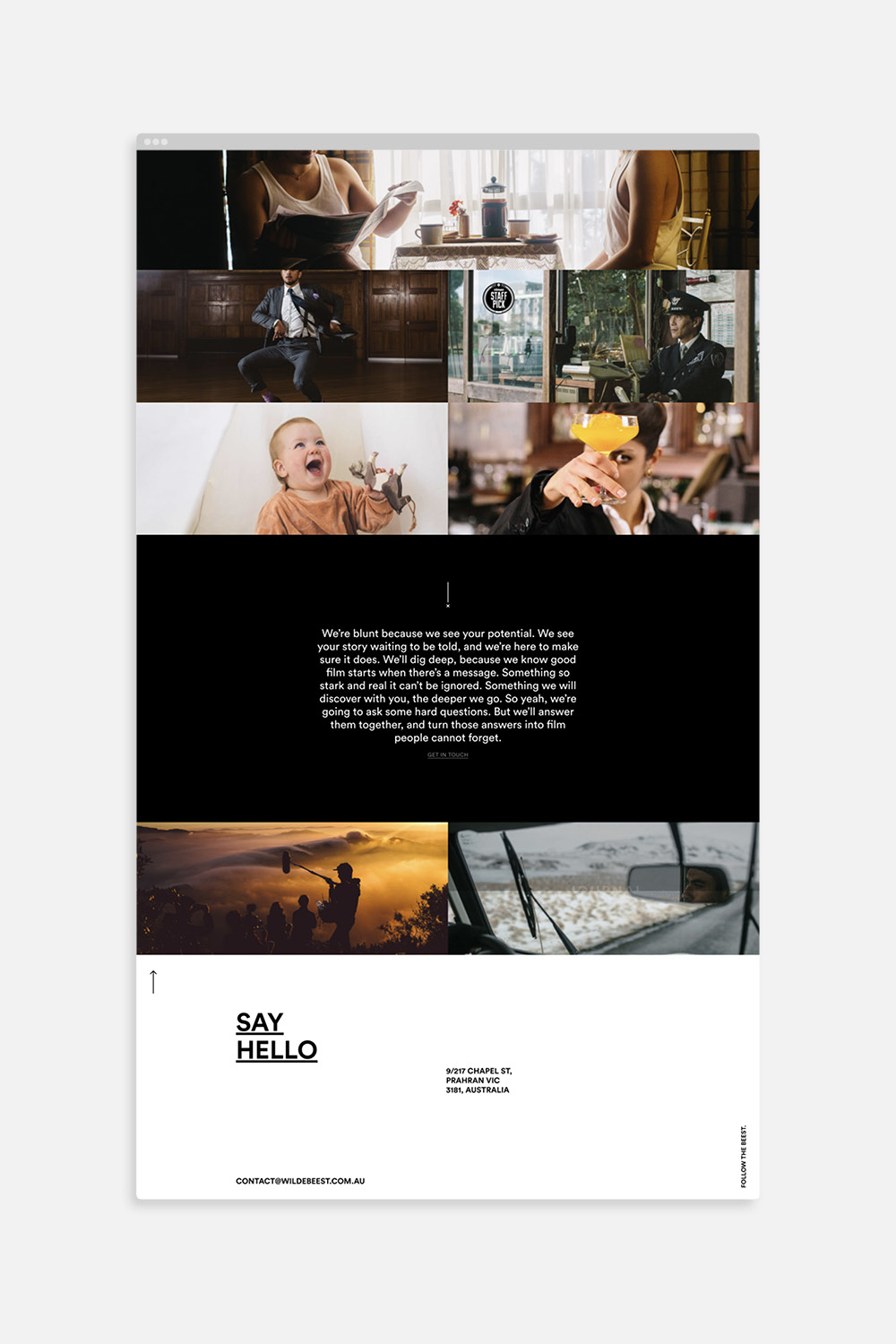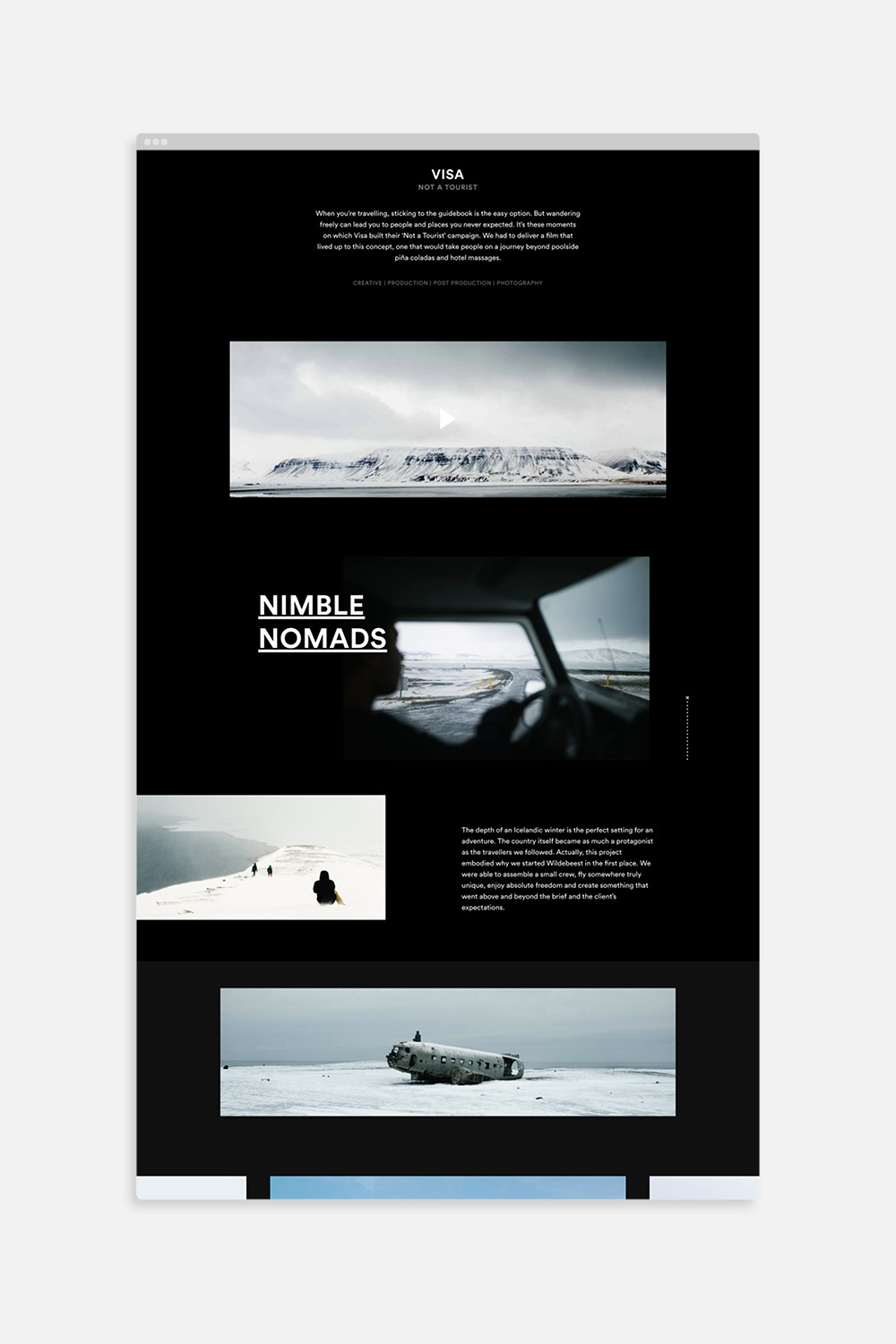 A website that moves
Wildebeest required a website to showcase their meticulously produced films. Finished and perfectly polished, it's easy to forget that they are the result of countless hours of hard work. To truly showcase their work and engage their clients, we saw an opportunity to tell the story of each film's journey, the workshops, strategies, late nights and unused concepts, which all shape the elegant and seemingly effortless outcomes. We invite the user to scroll through and explore these journeys navigating from briefing through to production, unveiling the process that enables Wildebeest to produce films which are as strategically effective as they are admired.
View the website here.