Crafting a measured response.
Measure twice, brand once.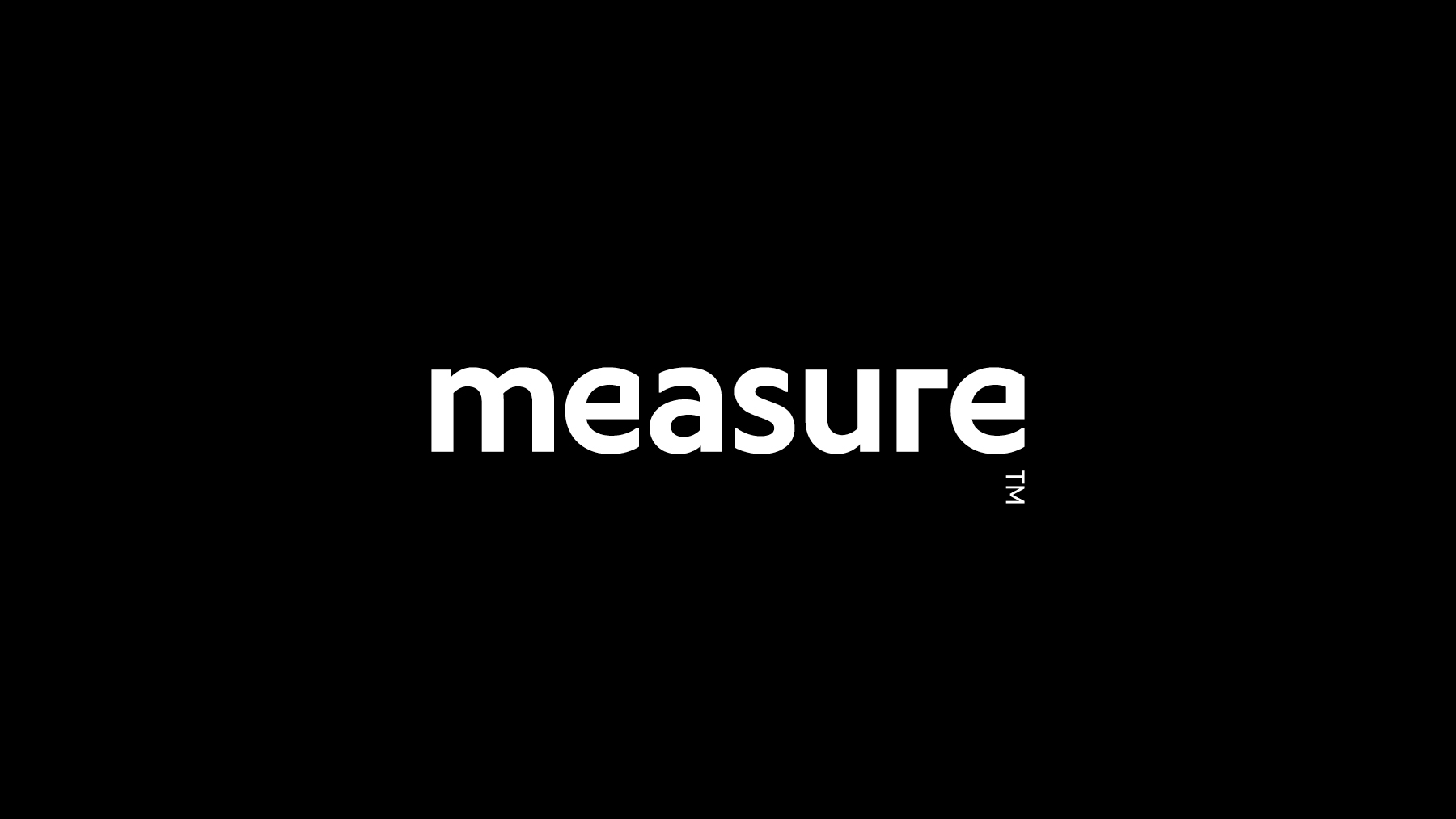 Measure
Brand Identity
Brand Strategy
Brand Identity
Naming
Digital & Print Design
Environmental Signage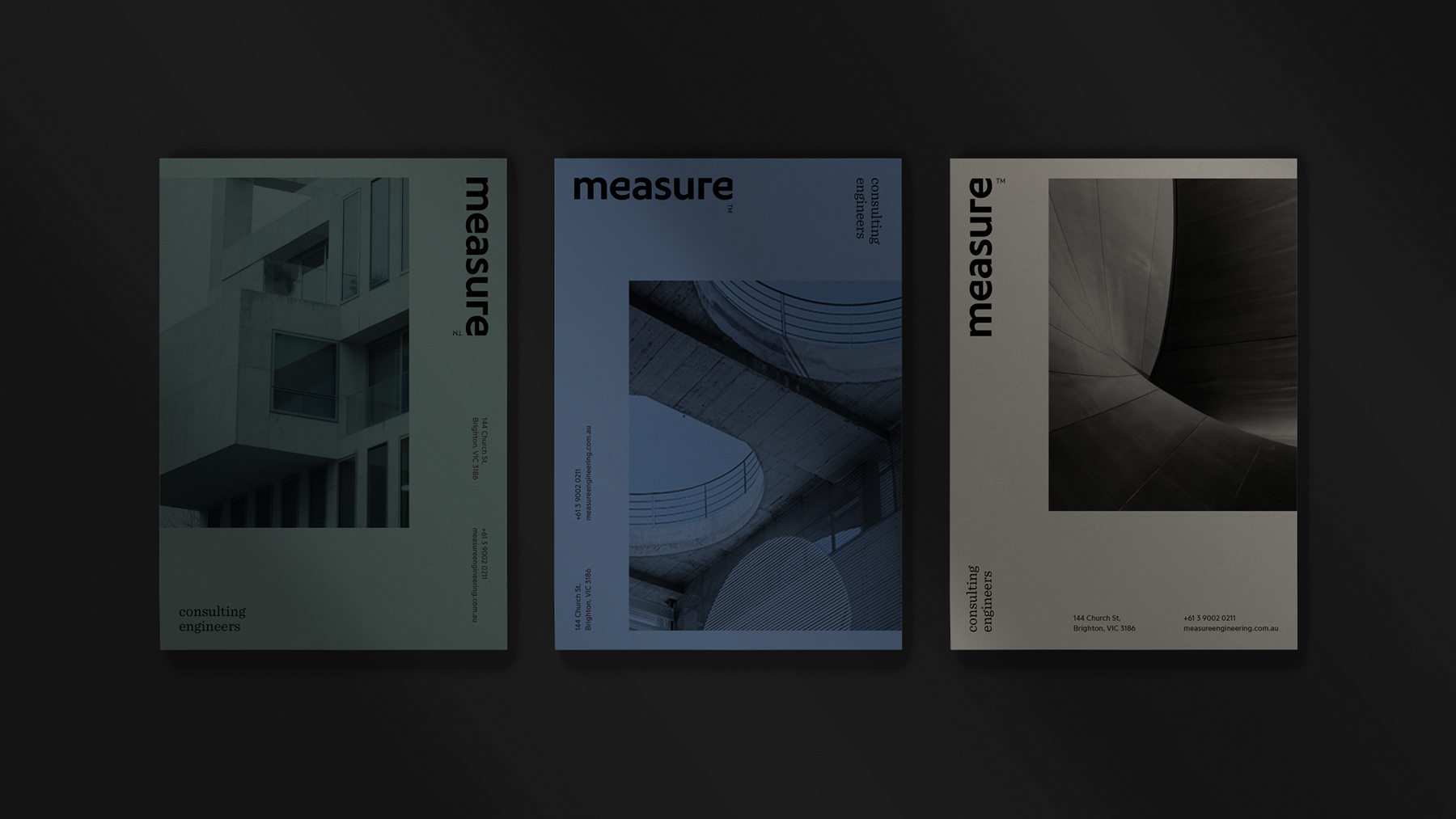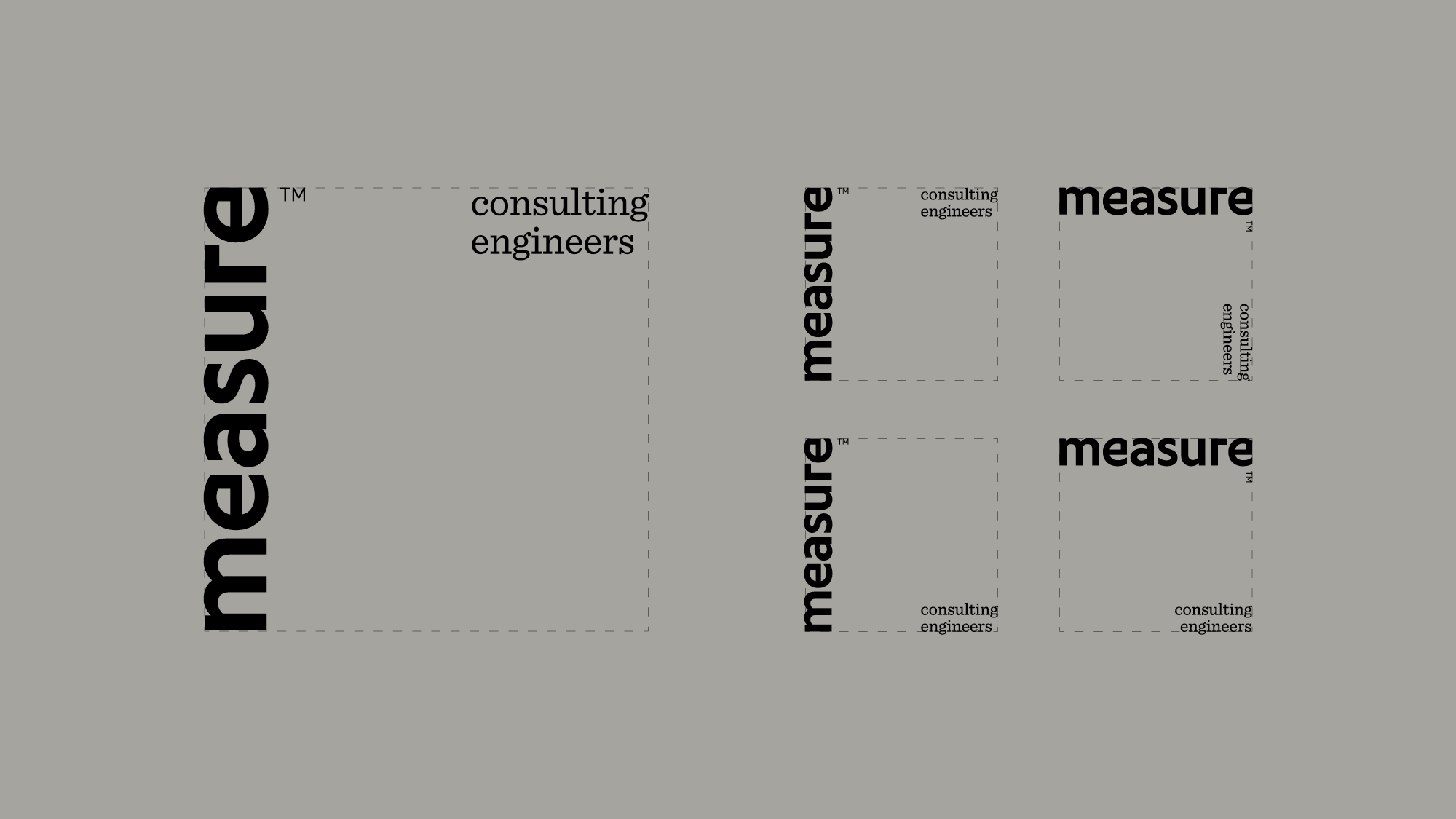 Made to measure
Engineers make the seemingly impossible possible, helping bring our wildest ideas to life, safely. They are critical yet creative, realistic yet ambitious. To reposition an established consulting engineering firm to speak to and reach new audiences, a new brand, name and strategy was needed, completely fit for purpose and made to measure. A visual and verbal brand that captures the importance of engineering and its ability to respond to our rapidly changing urban environments.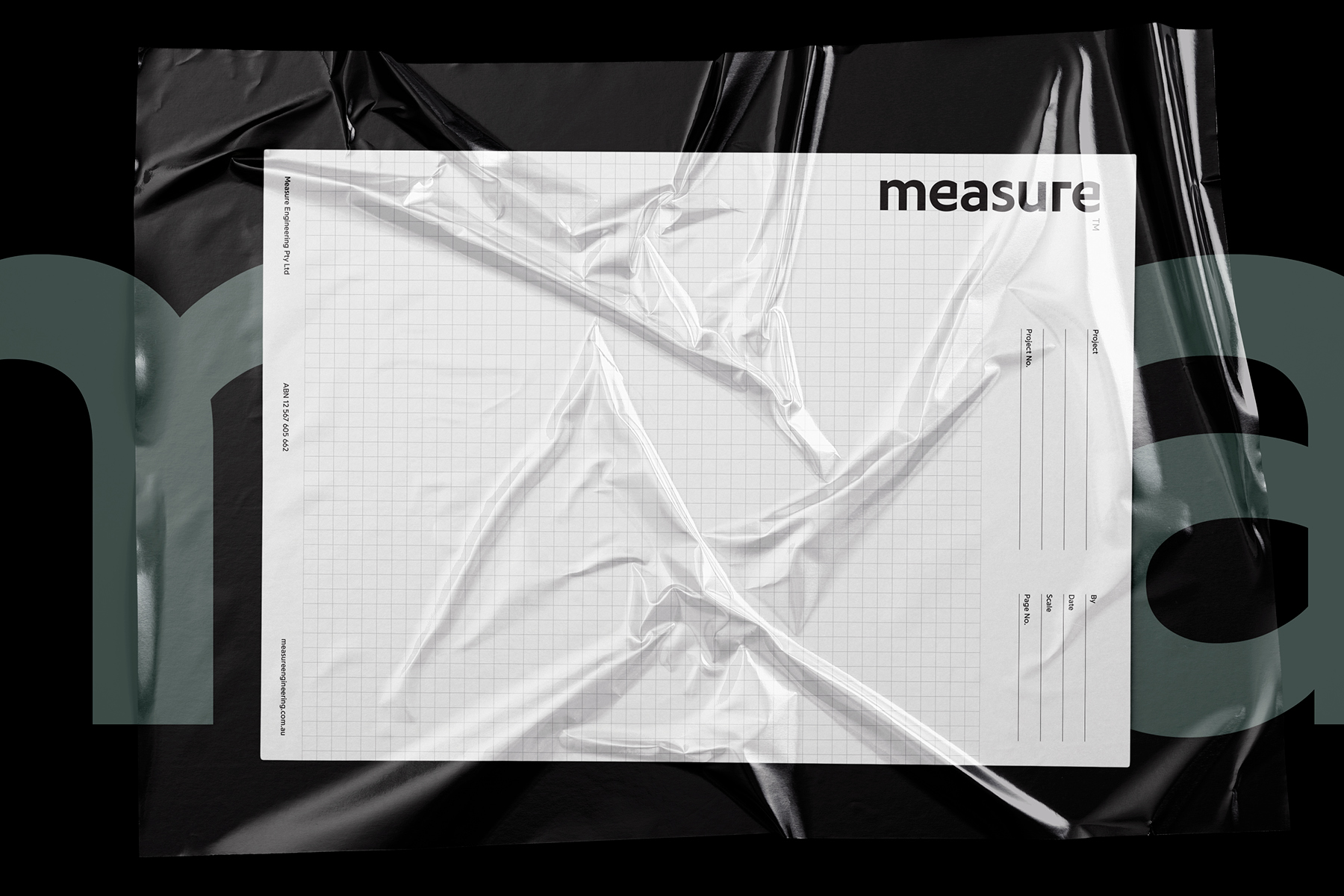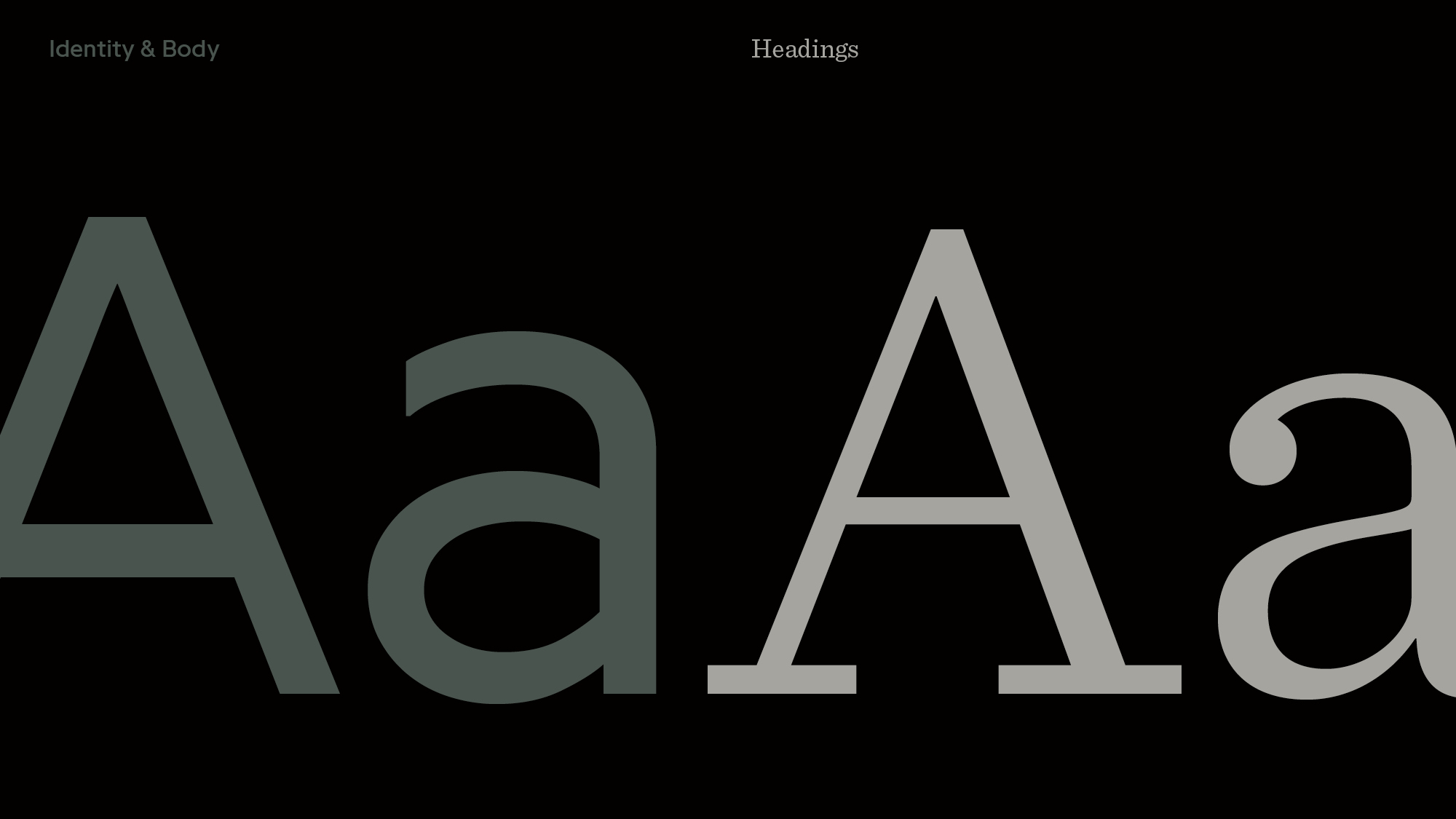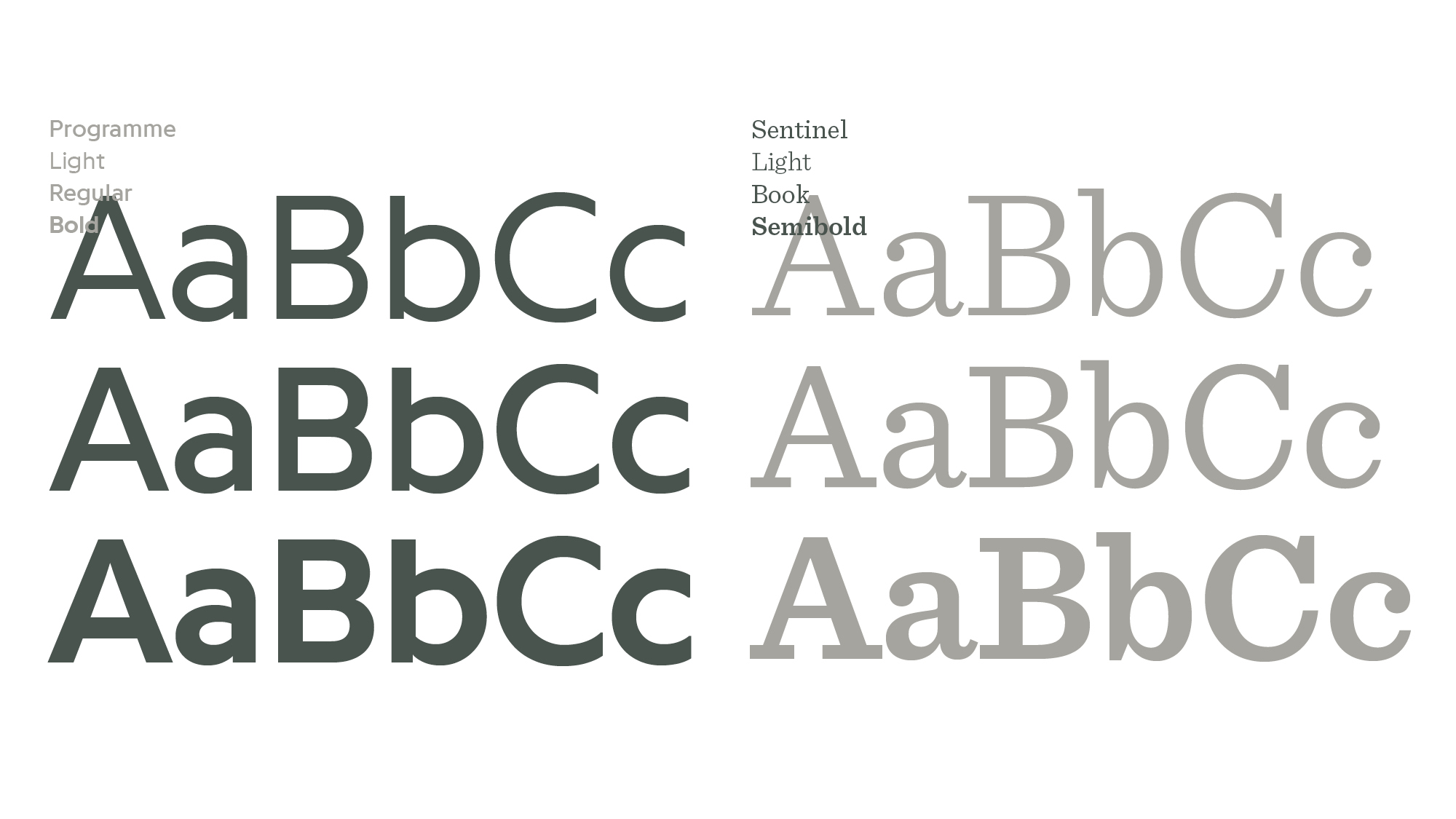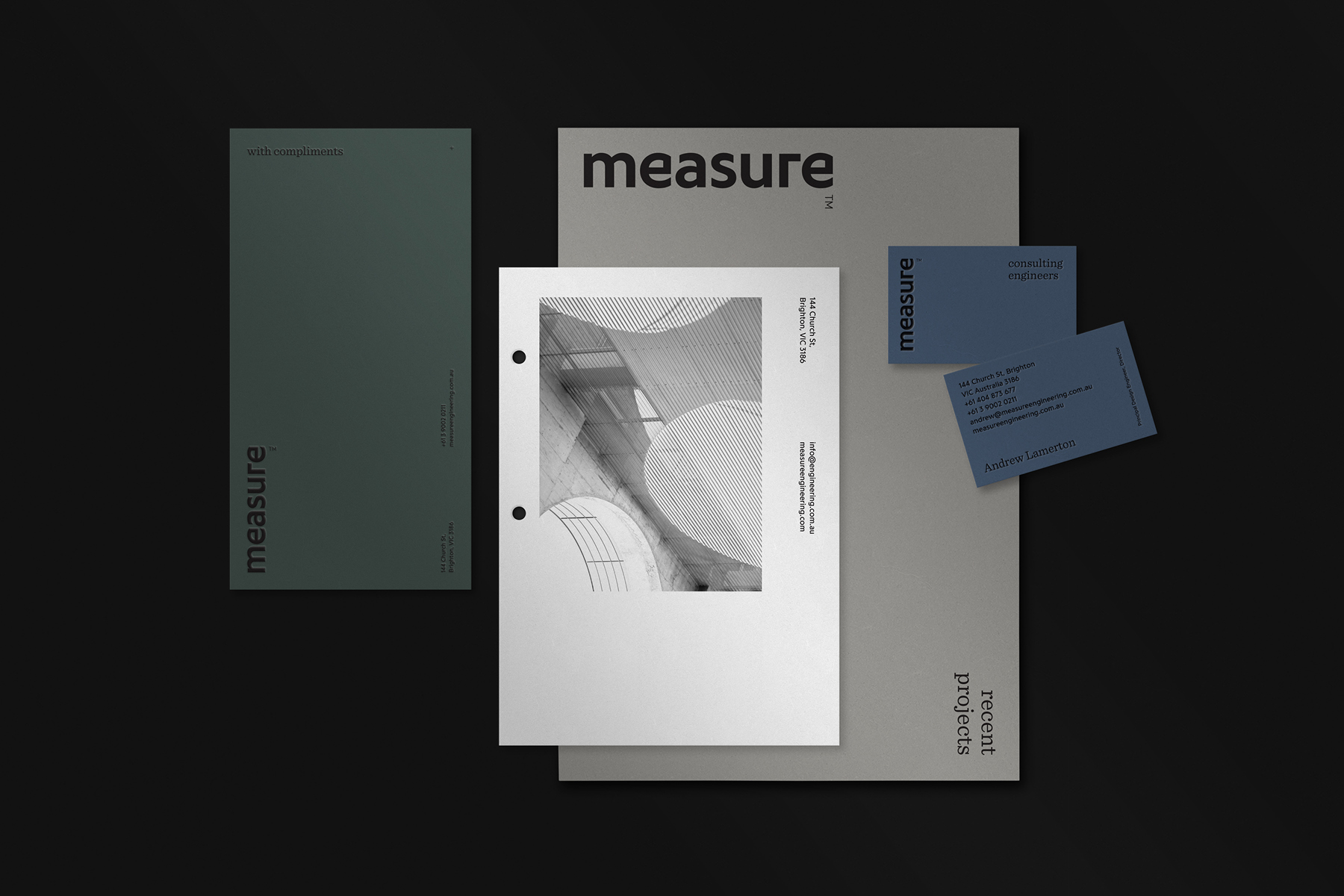 A well measured name
Finding a place in an industry that demands precision and a meticulous attention to detail, required a name that balances functionality and form. Utilitarian, descriptive and memorable the name Measure was set in the foundation of the brand, supporting and amplifying a brand strategy that leaves no room for error.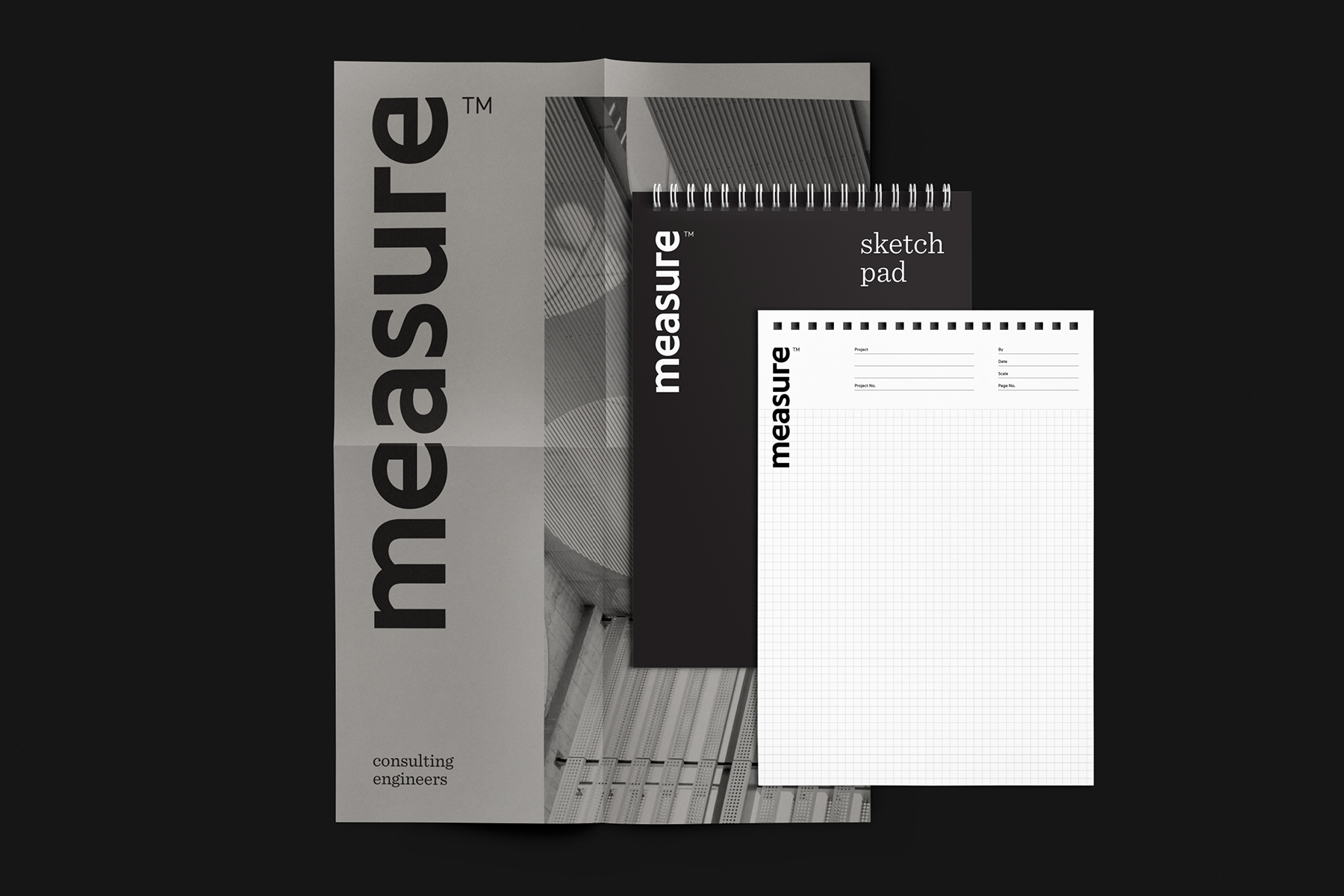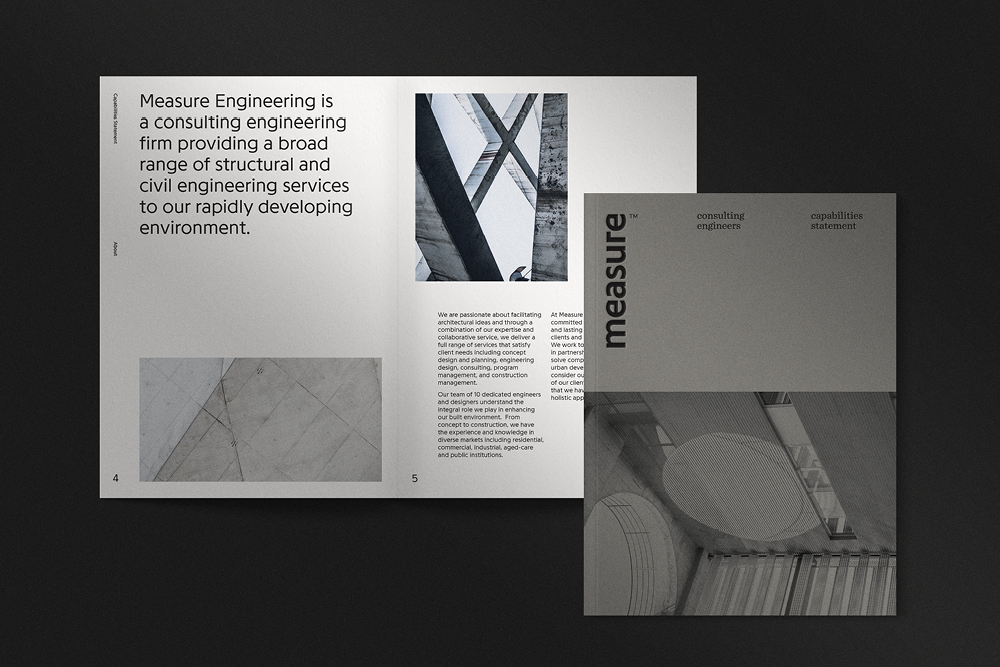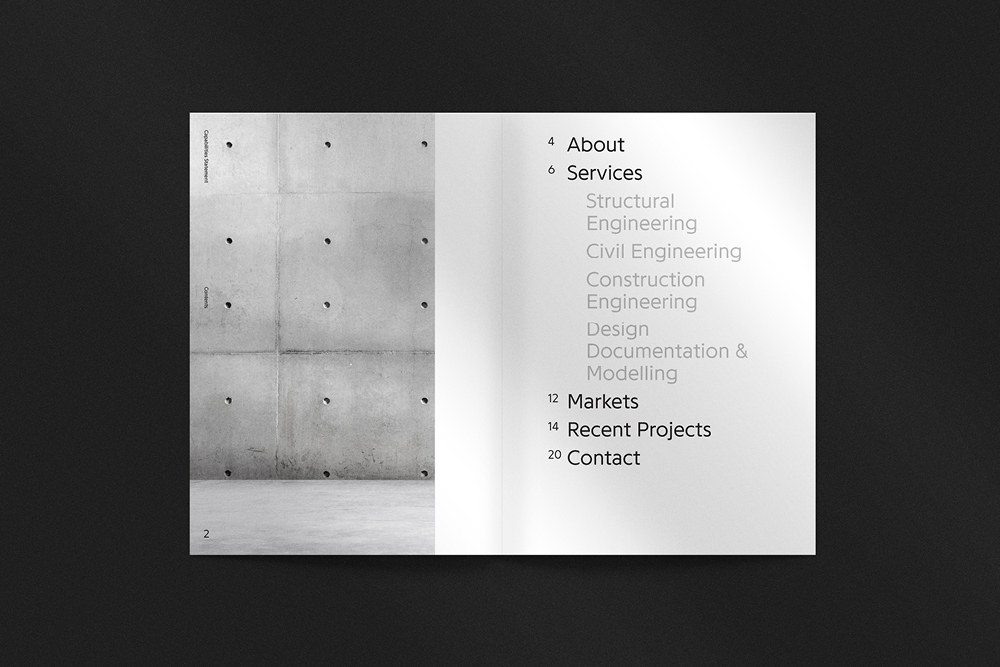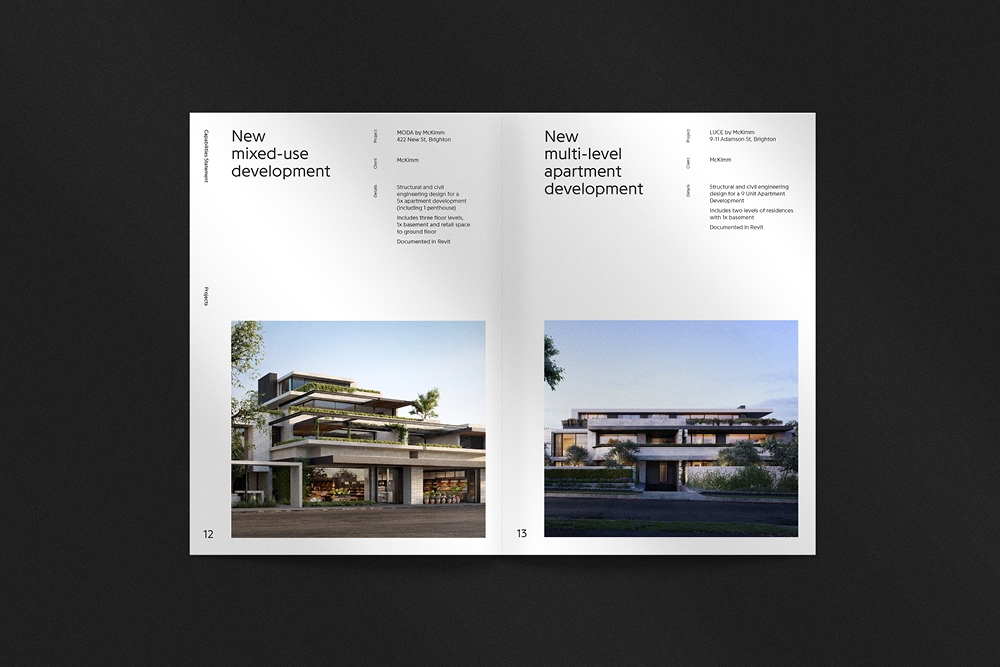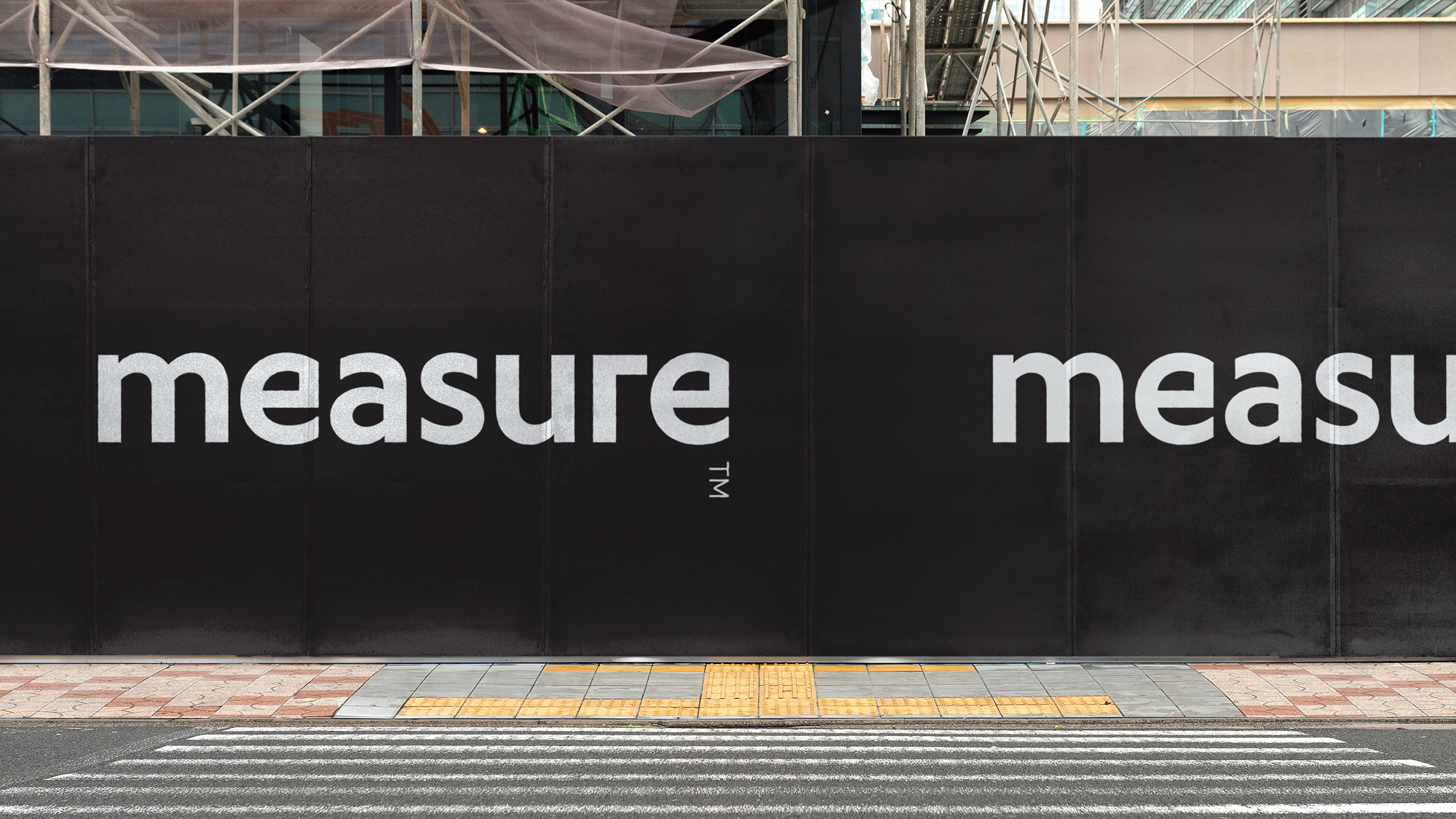 The greatest measure
The result is a brand that is progressive, design-led and instrumental in nature. Challenging the preconceived perceptions of engineering through practicality and functionality, where no detail is overlooked or superfluous.
Typography takes a subtle and clever lead in conveying the act of measuring, with purposeful cuts made through letterforms and the TM being assigned a second purpose as the step of a ruler, a restrained and simple gesture. Measure twice, cut once could never be truer. A robust and structured brand system enables the brand to roll out seamlessly and efficiently across site hoardings, proposals and digital environments.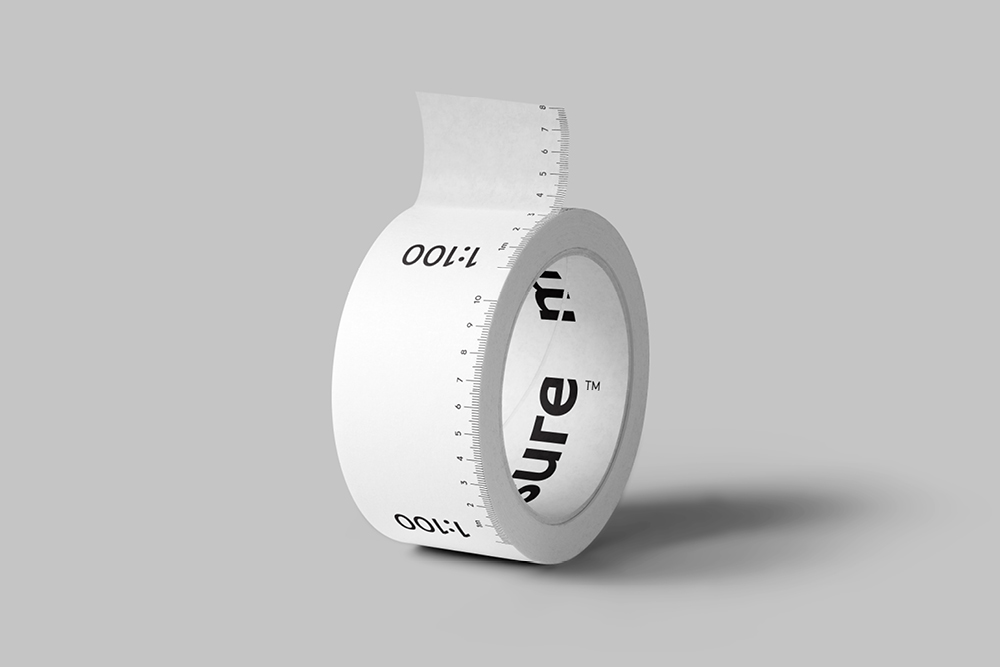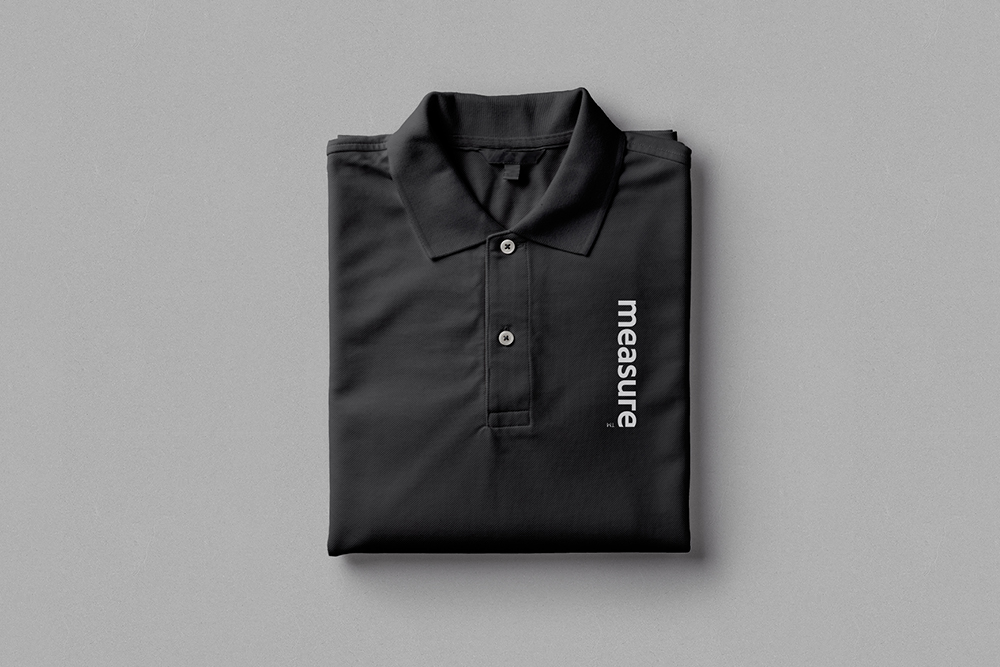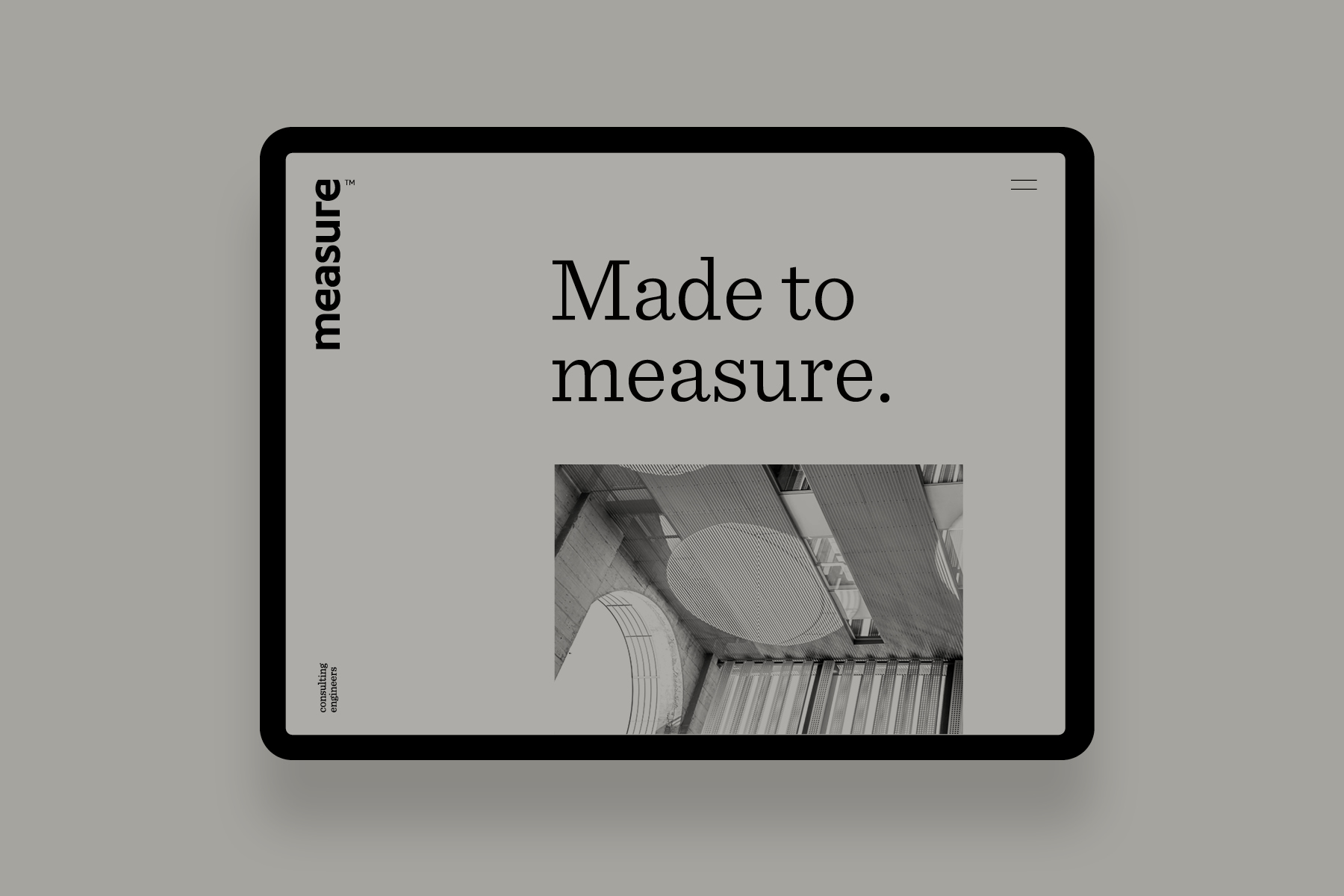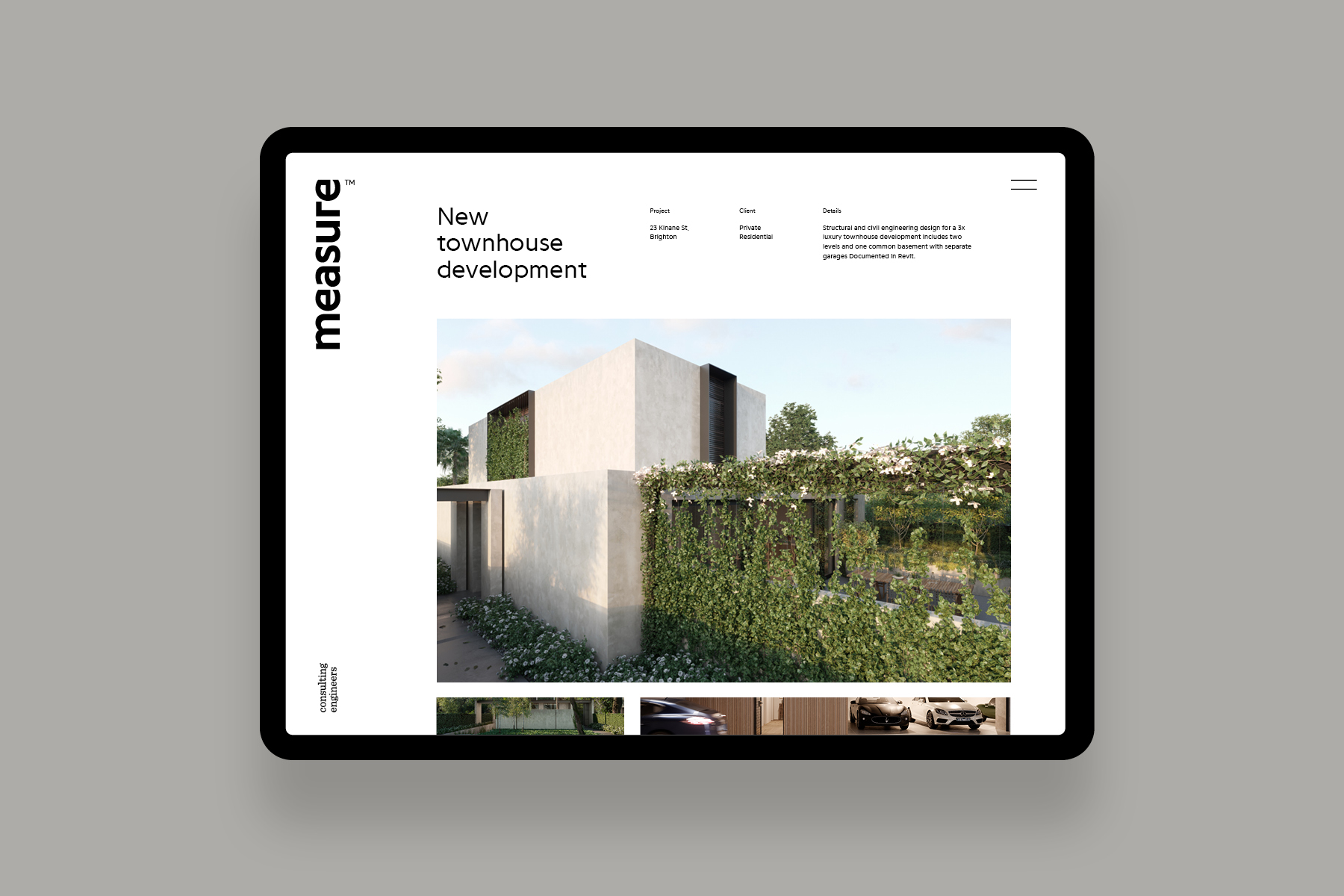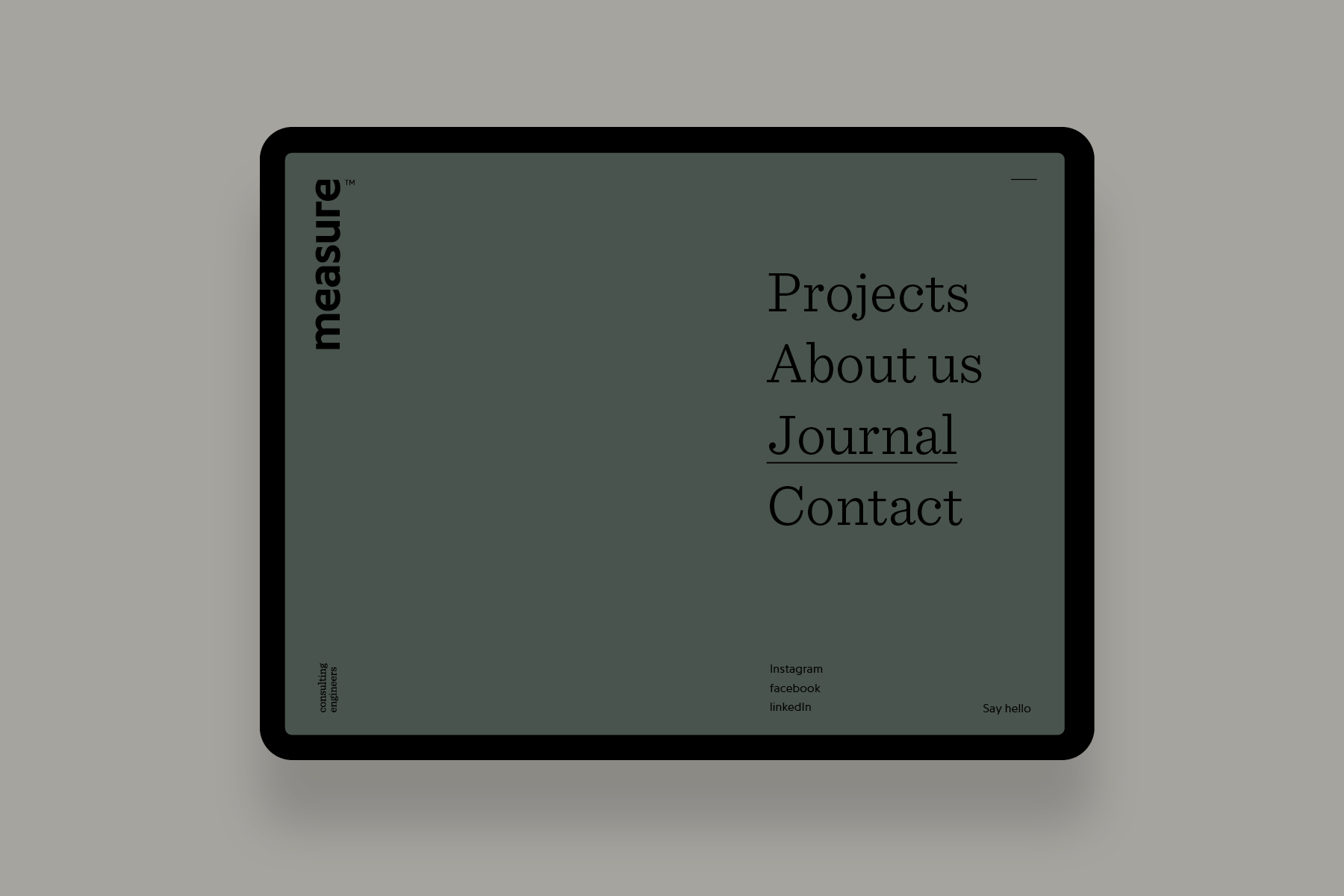 The measure of success
The Measure repositioning and brand has enabled the consultancy to expand into new markets and consolidate its position as a leader in the industry, appealing to discerning architects and developers while attracting the best talent and projects. A brand that has been engineered to reflect and amplify Measure's true purpose and ambitions to the world.