Collaborating—
Awards for good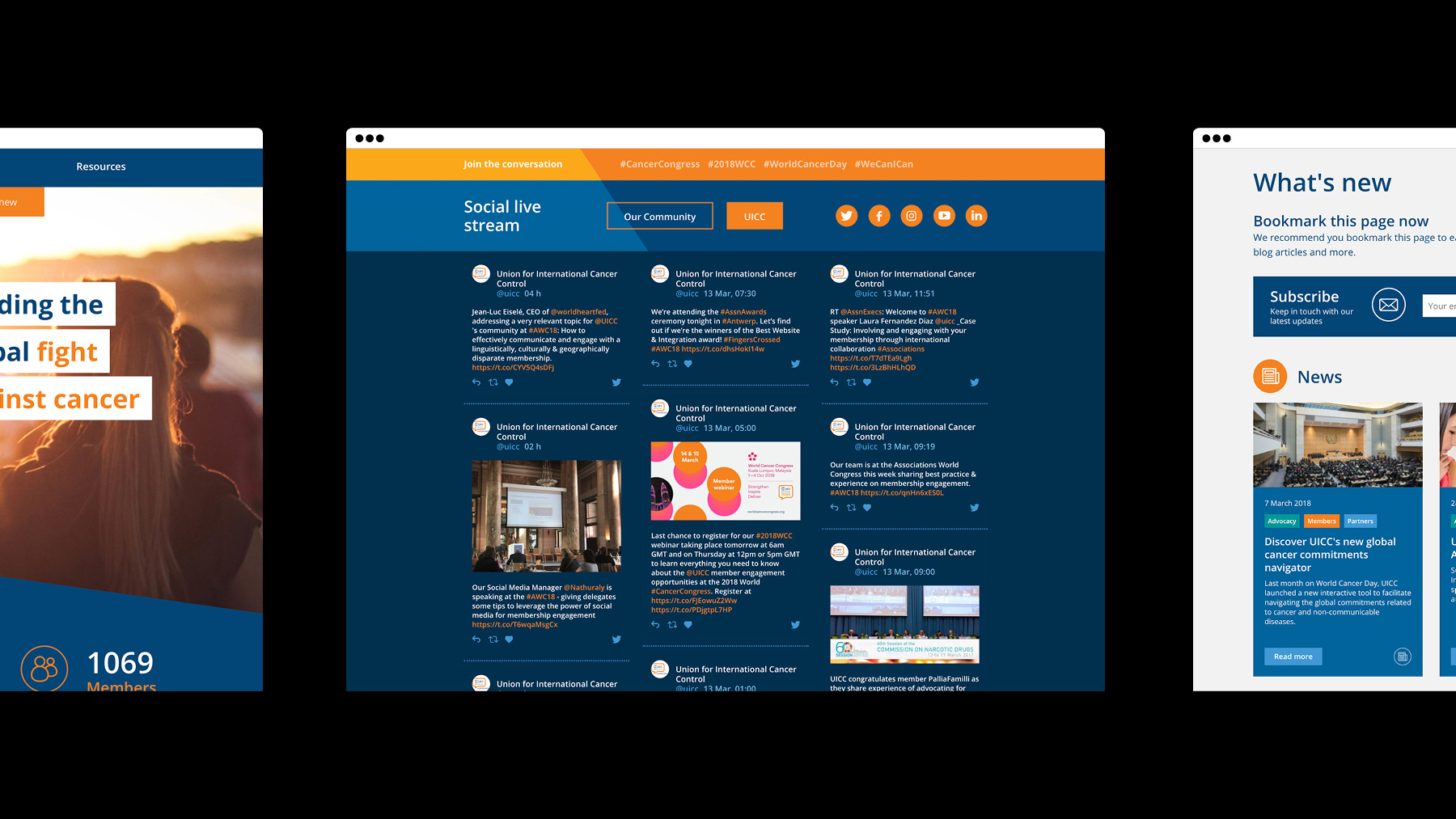 Collaborating—
Awards for good
UICC Website awarded in Europe.
We're incredibly proud to announce that the Union for International Cancer Control (UICC)'s website designed by Motherbird has taken out awards across Europe. Including the European Association Award for Best Association Website in Brussels and the Best Website and Integration at the Associations World Congress in Antwerp.
A big thanks and congratulations to the UICC team and digital agency Inovae for their dedication and invaluable contributions to this amazing outcome. We are humbled to work on a project contributing to the greater good with such an amazing team.
View it here.